Le Khanh Hung wins 2023 Lexus Challenge after dramatic playoff
After constant efforts in 2022, Le Khanh Hung won the first VGA Tour title in his career.
Related Articles
On the final round of the Lexus Challenge 2023, Vietnamese golf fans witnessed a thrilling chase between two young golf talents Khanh Hung and Anh Minh.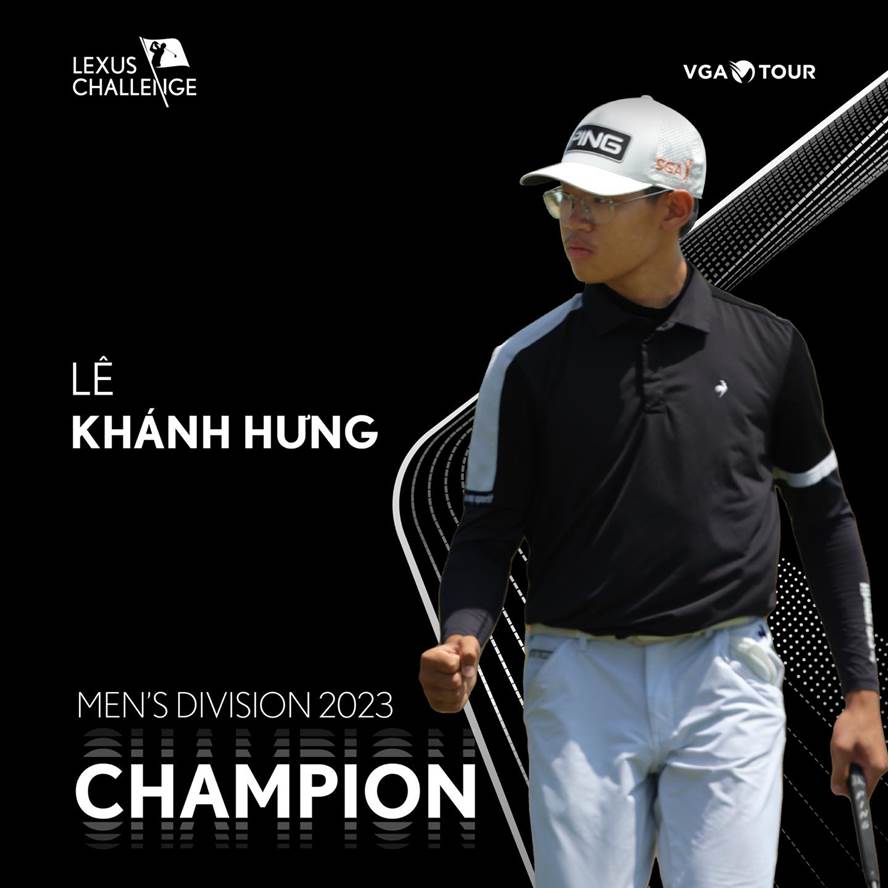 Khanh Hung entered the final round with the advantage of the leader. However, in the first 9 holes Khanh Hung caught 2 bogey consecutively at holes 2 and 4, scoring 1 birdie on hole 5. In the second half of the round, the 15-year-old golfer scored an extra birdie on hole 10 but quickly got another bogey in hole 10. Hole 13 ended with a score of 72 strokes +1 bringing the total score after 4 rounds to -6 strokes.
Meanwhile, Anh Minh kept his good form throughout 16 holes when he scored 3 birdies on holes 2, 8 and 12, kept par in all the remaining holes, did not have any bogeys, taking the top position away from Khanh Hung by 2 strokes. However, the double bogey slip on the 17th hole of the golfer born in 2007 equaled the total score of -6 strokes with Khanh Hung, taking both to the play-off round.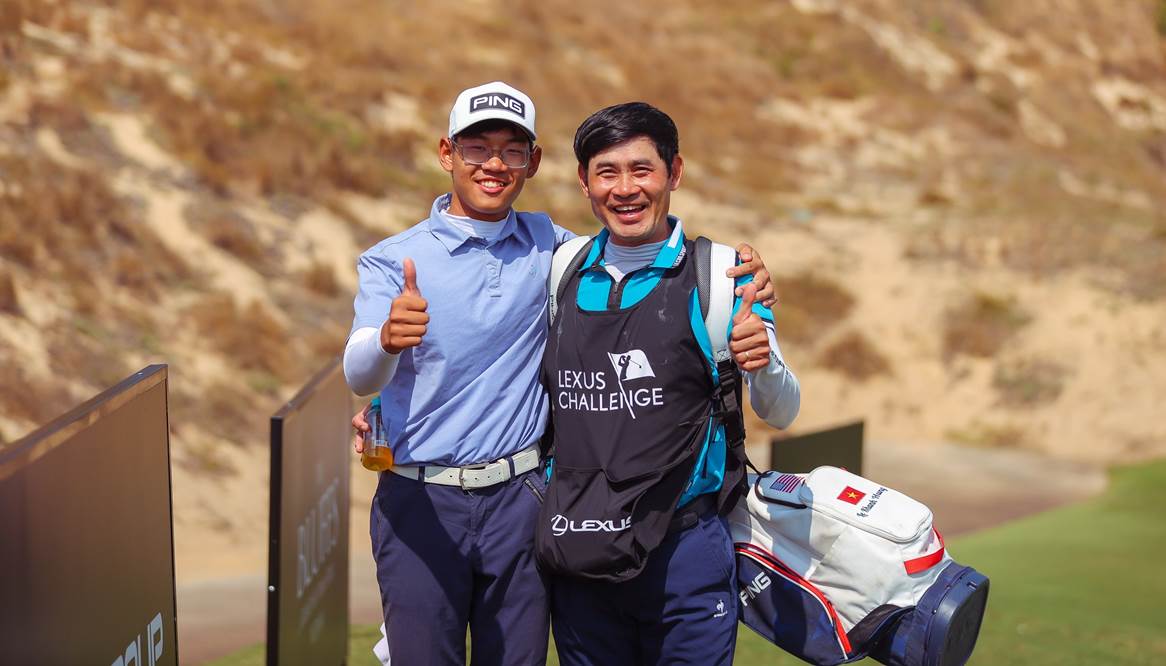 In the first set of extra holes, Anh Minh kicked the ball first and the ball into the rough in front of the bunker while Le Khanh Hung with his well-balanced swings put the ball into the right fairway. It's not too difficult to hit the ball to the top of the ramp and roll to the right of the flag. While Anh Minh has a difficult stance and has a slightly rolling ball and the ball on the green rolls back a lot. Could not finish with par and Nguyen Anh Minh lost the playoff. The championship Lexus Challenge e2023 has officially belonged to Le Khanh Hung.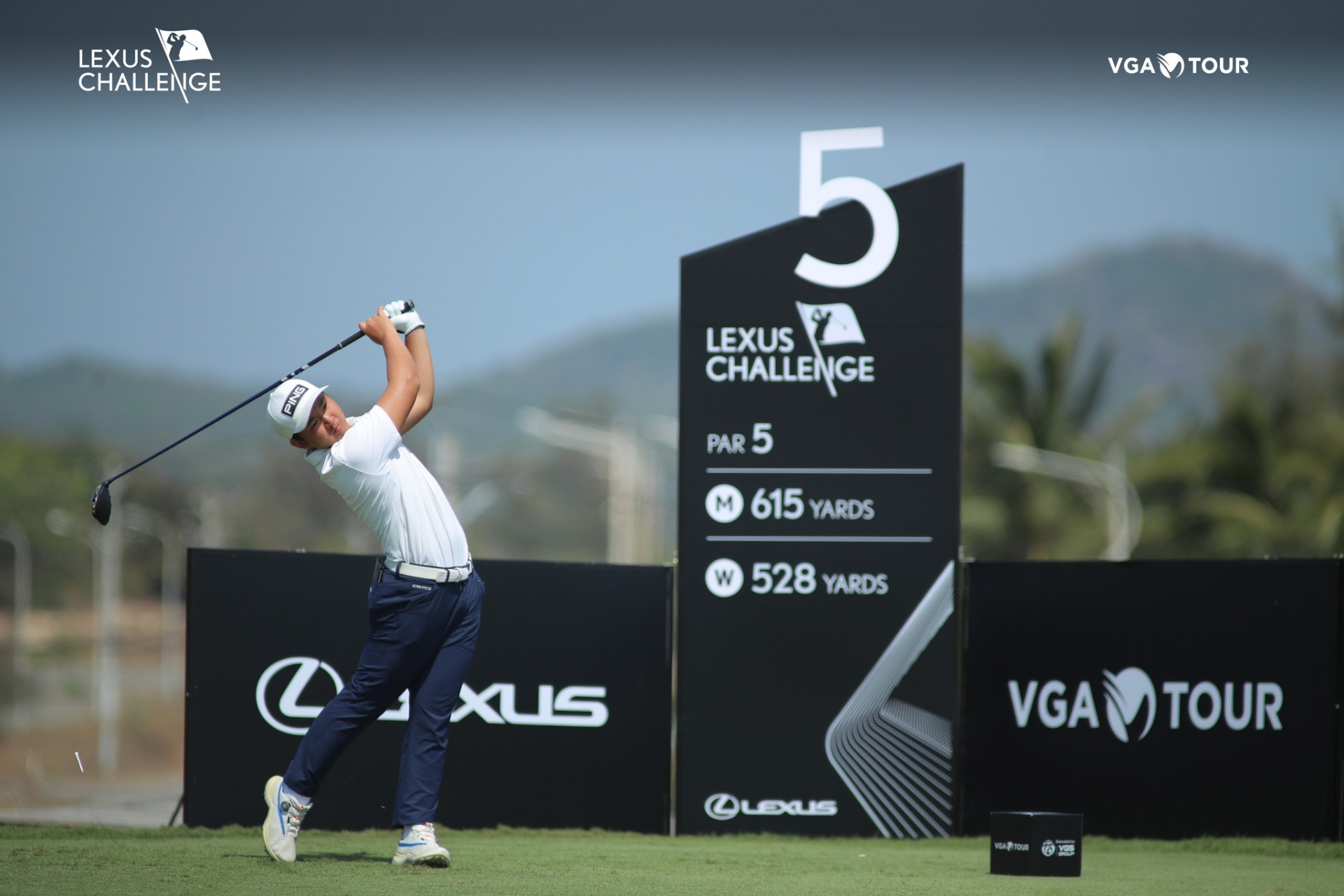 Meanwhile, Chi Quan - who finished 2nd after 3 rounds had a bad day. In the first 9 holes Khanh Hung got 2 double bogeys in a row at holes 2 and 8, 2 bogeys on holes 3 and 5, only recorded 2 birdies on holes 6 and 9. In the second half of the round, the 18-year-old golfer scored more. 1 birdie on the 10th hole but quickly got 1 more bogey on the 11th hole, ending the round with a score of 75 strokes +4 bringing the total score down to -2 after 4 rounds, finishing in 3rd place.
Top 10 Lexus Challenge 2023 rankings after Chi Quan: Tran Le Duy Nhat (T4 / +4), Nguyen Huu Quyet (T5 / +5), Dinh Song Hai (T6 / +6), Park Sang Ho (T7 / +7), Nguyen Tuan Anh - Joel Troy - Pham Minh Duc (T8 / +8).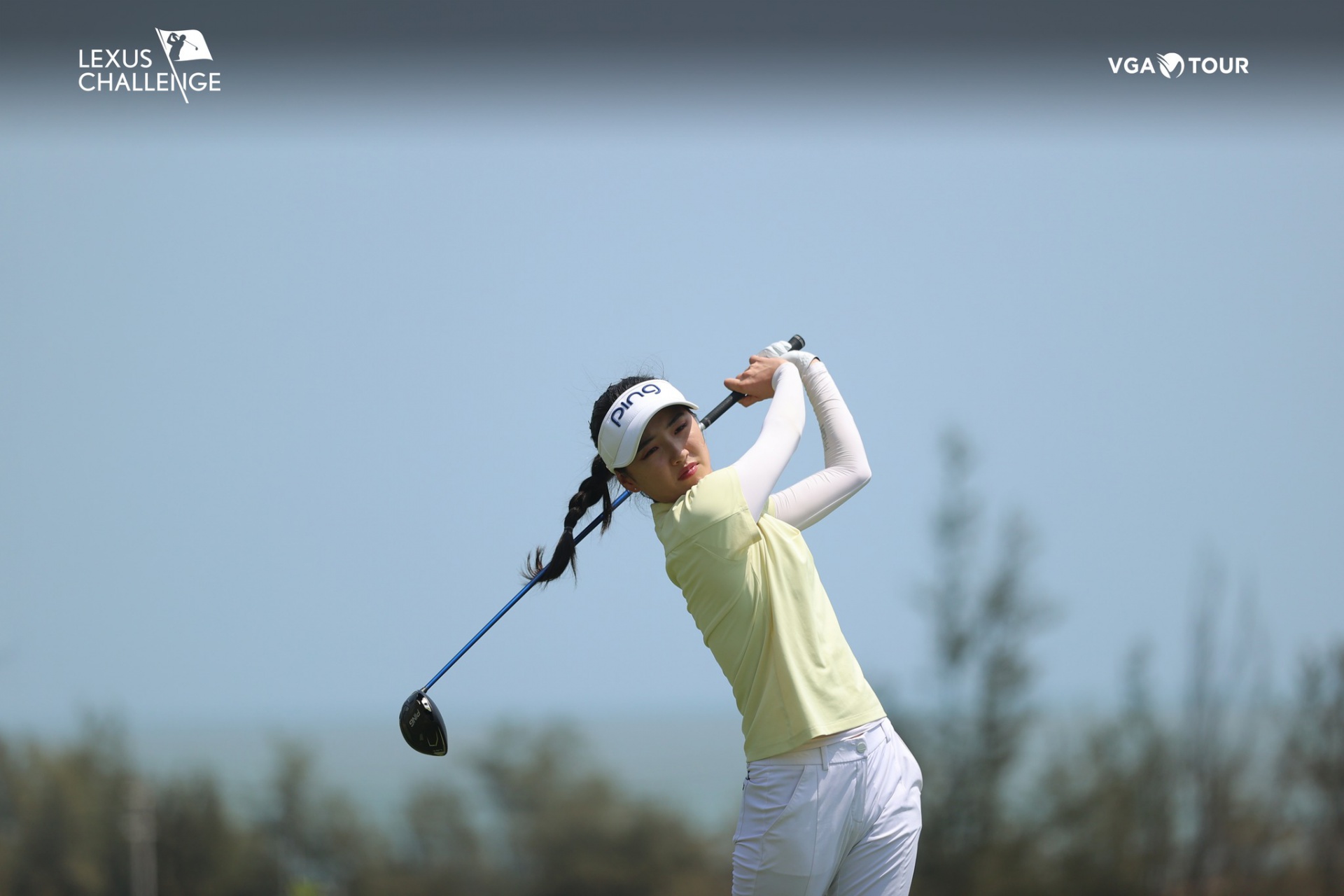 In the Women's group, Lina Kim overcame Ngo Bao Nghi to take home the second professional championship title. Previously, the Korean female golfer was crowned at the Vietnam Open.
Other Articles