Lexus Challenge 2023 round 3: Arena of the trio Khanh Hung - Chi Quan - Anh Minh
At the end of the 3rd round, top 3 on the leaderboard belonged to Khanh Hung, Chi Quan and Anh Minh with close scores of -7, -6 and -5.
3rd round at The Bluffs Ho Tram witnessed the pursuit and match-by-stick on every hole of the leading group. Anh Minh and Chi Quan had an excellent performance when continuously scoring birdies to help both narrow the gap with the leader Khanh Hung.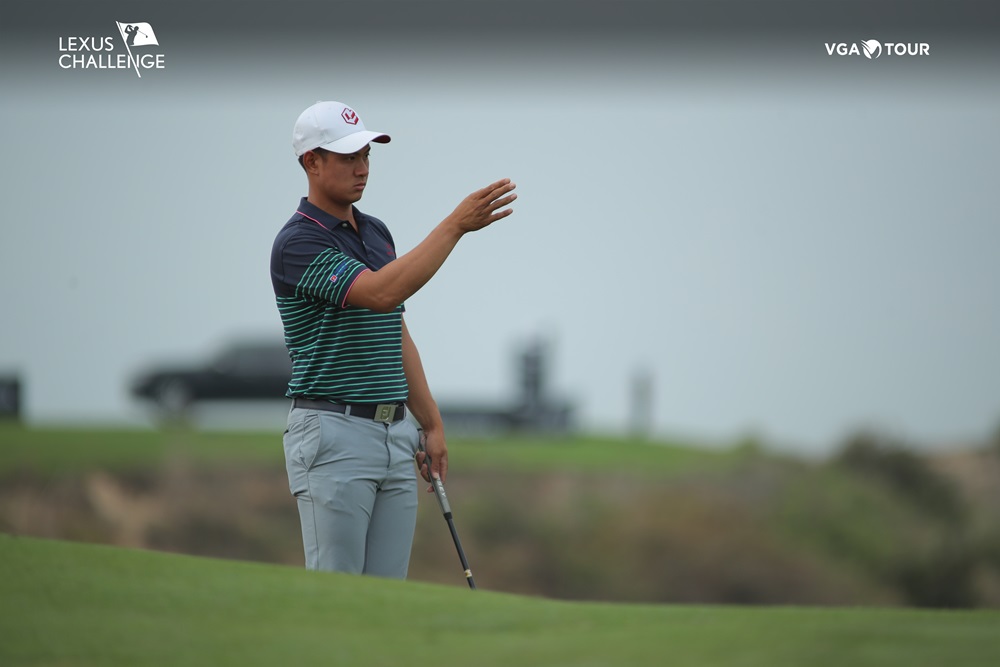 Chi Quan got a bogey on the first hole. However, the golfer born in 1998 quickly regained his form and recorded 6 birdies in a row at holes 2, 5, 6, 9, 12, 13 before getting another bogey on hole 14 and scoring another birdie on hole 16. In the end, Chi Quan scored 66 strokes -5, bringing the total score to -6, ranked 2nd and shortened the gap with Khanh Hung to only 1 stroke.
Meanwhile, Anh Minh also regained his form in this round, scoring 7 birdies, caught 3 bogeys, hit 67 -4 strokes, the total score after 3 rounds -5 ranked behind Chi Quan, 1 stroke behind.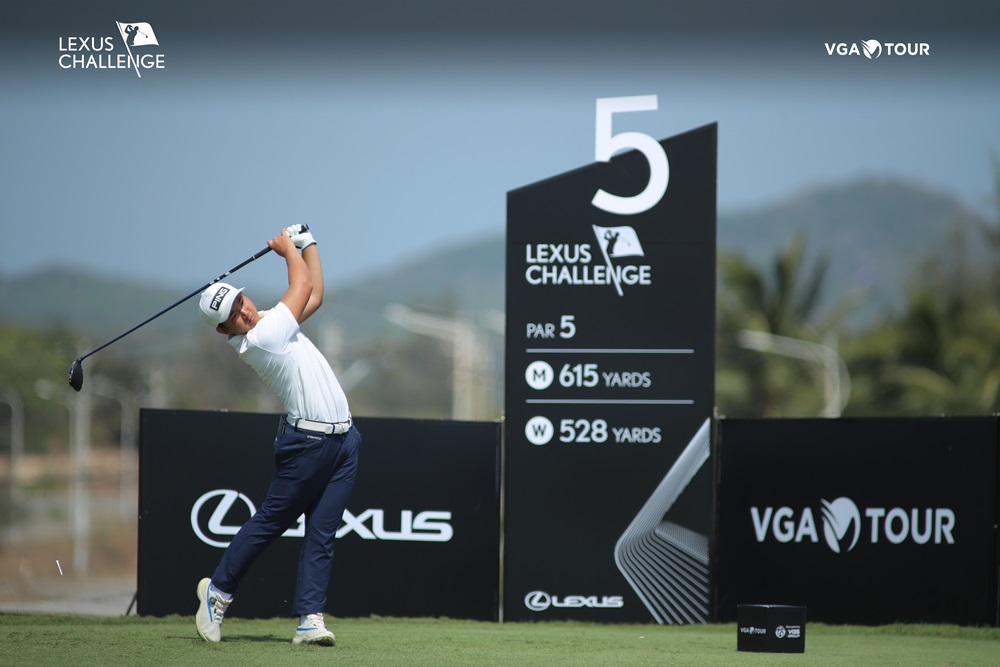 Starting the third round with the advantage of the leader, plus a 5-stroke difference compared to Chi Quan and Anh Minh, Khanh Hung still played quite well with a record of 70 -1 strokes. He scored 5 birdies but got 2 bogeys and 1 double bogey causing the score to drop. Although still holding the first place with -7 strokes, Khanh Hung now only has 1 stroke advantage over Chi Quan in 2nd place and 2 strokes with Anh Minh in 3rd place. It looks like tomorrow's final round. It will be a dramatic matchup between 3 extremely talented young players.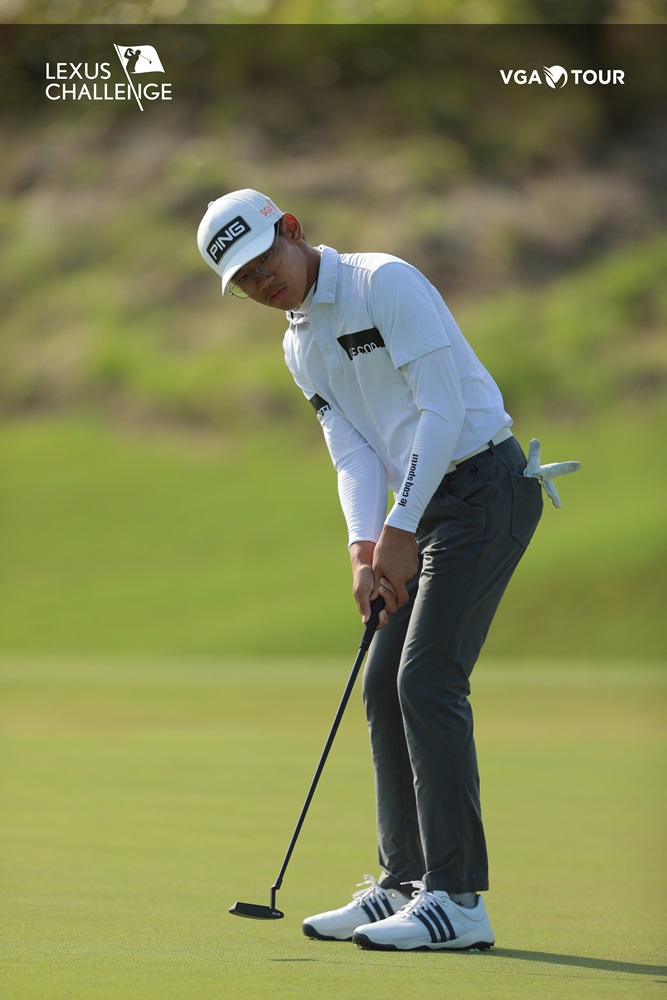 Khanh Hung, Chi Quan and Anh Minh are also the only 3 golfer of the Men's Division with a negative score after 3 rounds. Nguyen Tuan Kiet ranked 4th with +1 stroke, Dinh Song Hai and Tran Le Duy Nhat kept T5 with +3. The defending champion T99 VGA Championship is 11th with +6 strokes.
In the Women's Division, Nguyen Thao My had a bad round when she got 5 bogeys and 1 double bogey while only scoring 4 birdies, ending the round with 76 strokes +5 bringing the total score to +10, dropping to 3rd place. Meanwhile, Korean golfer Lina Kim hit 72 strokes +1, total score +8 rose to the top of the leaderboard. Ngo Bao Nghi ranked 2nd with a total score of +9.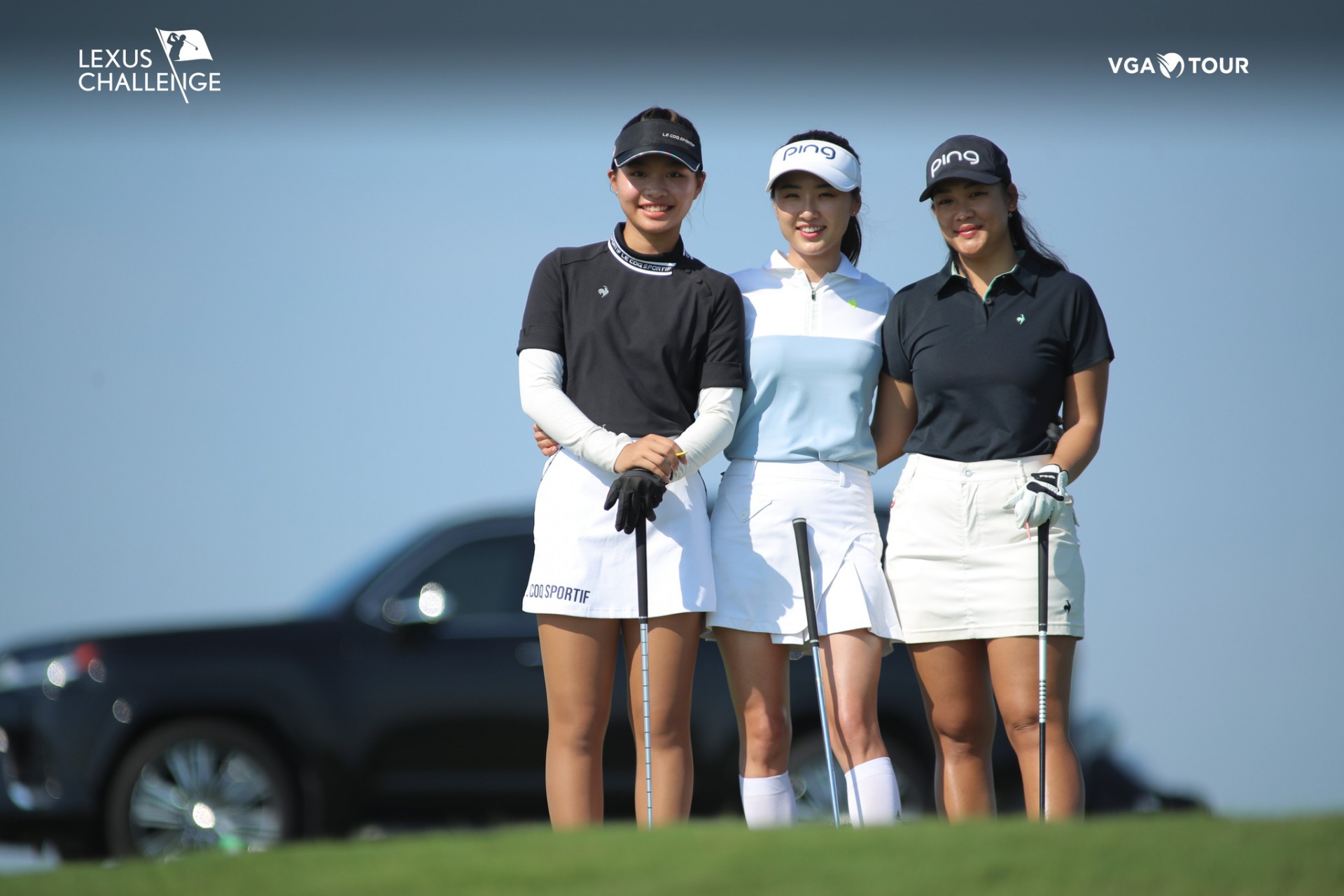 Tomorrow will be the final round of the Lexus Challenge 2023, find the highest position for the deserving person. It certainly promises to be a dramatic day with many breakthroughs in every flight. Let's watch the performance of talented golfers.
Other Articles