IAGTO announces Quality Assured Certification scheme for golf courses worldwide
To mark the occasion of reaching 1,000 golf club and golf resort members across 80 countries, IAGTO is announcing two new programmes at IGTM this week to help golf courses worldwide attract more golf travellers.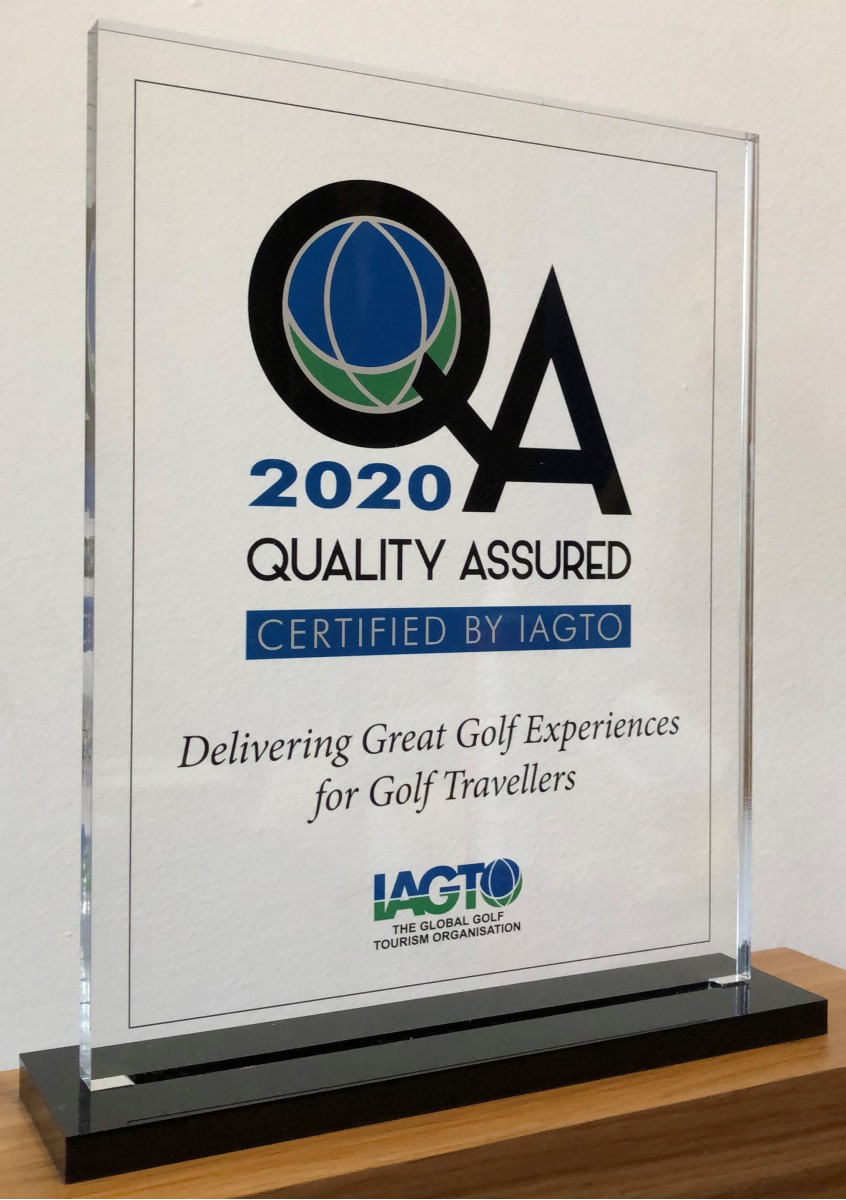 IAGTO Quality Assured Certification
Having carried out more than 200 golf tourism audits at golf courses worldwide over the past two decades, IAGTO is unveiling its Quality Assured Certification programme at IGTM this week.
IAGTO Chief Executive Peter Walton explained: "Over 22 years we have been assessing how individual golf courses are positioned to best attract first time golf visitors, and we have now consolidated this knowledge into a Quality Assurance scheme designed to certify golf courses delivering the best possible experience to visiting golf travellers, and to provide a plan for golf courses that wish to attain that status."
The certification programme is open to all golf courses and has two elements – an online Golf Tourism Audit, and an IAGTO site inspection. Any golf course that does not achieve certification is provided with a step-by-step roadmap to achieve QA Certification status.
IAGTO Golf Tourism Accreditation
At the same time, IAGTO is launching the first ever Golf Tourism Accreditation programme for golf course managers. Walton said: "It is important to recognise the professional golf tourism experience and expertise of individuals working in golf tourism, and golf course managers have the biggest impact not only on the experience of golf visitors but also on the working relationship with domestic and international golf tour operators. Now with more than 1,000 golf club and golf resort members in 80 countries we are confident that IAGTO Golf Tourism Accreditation will quickly become the recognised industry standard for individual excellence."
To qualify for Golf Tourism Accreditation, managers must:
• demonstrate a proven track record of working successfully with golf tour operators or DMCs
• have a good grasp of visitor segmentation at their own golf course, and
• show that their course is managed in a way that delivers the best possible golf experience to the visiting golf traveller
IAGTO's Walton added: "There will also be Distinctions awarded to golf course managers who have made a really significant impact on either the visitor experience or business practices directly related to working with golf tour operators.
"This is an incredibly important project for us, and we aim to expand our QA and Individual Accreditation programs to other sectors of the golf tourism industry over the next couple of years."
For image of IAGTO Quality Assured Certified plaque, click here.
Other Articles