LPGA: No locker room for players at Tournament of Champions
There's no locker room for players here at the LPGA's season-opener, an event designed to celebrate those who have hoisted trophies over the past two years.
The Hilton Grand Vacations Tournament of Champions is the start of the season as well as the beginning of 2023 of the LPGA Tour taking place at Lake Nona Golf & Country Club, Orlando, Florida from January 19 to 22.
The tournament brings together 29 champions on the LPGA Tour in previous seasons with a prize fund of 1.5 million USD. Canadian golfer Brooke Henderson won the championship with a 16-stroke record. England's Charley Hull and Sweden's Maja Stark finished T2 -12 strokes, world No. 2 Nelly Korda placed 4th -11.
The tournament ended well, but there is a controversial issue, that is, even though it is a professional golf event for women, the participating golfers do not have their own place to change and store their belongings. .
According to the utility map at Lake Nona, the dressing room has a locker room located in the clubhouse, women on the 1st floor, men on the 2nd floor combined with a public toilet. However, on the week of the Tournament of Champions, the women's section had not been repaired after Hurricane Ian in September 2022.
In fact, the host was planning to let women use the temporary bathroom on the 1st floor and then go to the 2nd floor to change in the men's locker, but the LPGA Tour management organization did not like and canceled this idea on January 11 due to reasons. does not guarantee specificity and privacy.
The week started from January 16, but after two days, the Organizing Committee has not yet agreed on a solution. On the afternoon of January 18, the organizers installed a temporary locker room and a women's bathroom on the first floor. However, during use, they still had to share with a few VIP guests and some celebrities. competed in the pro-am exchange table consisting of 3 women and 53 men.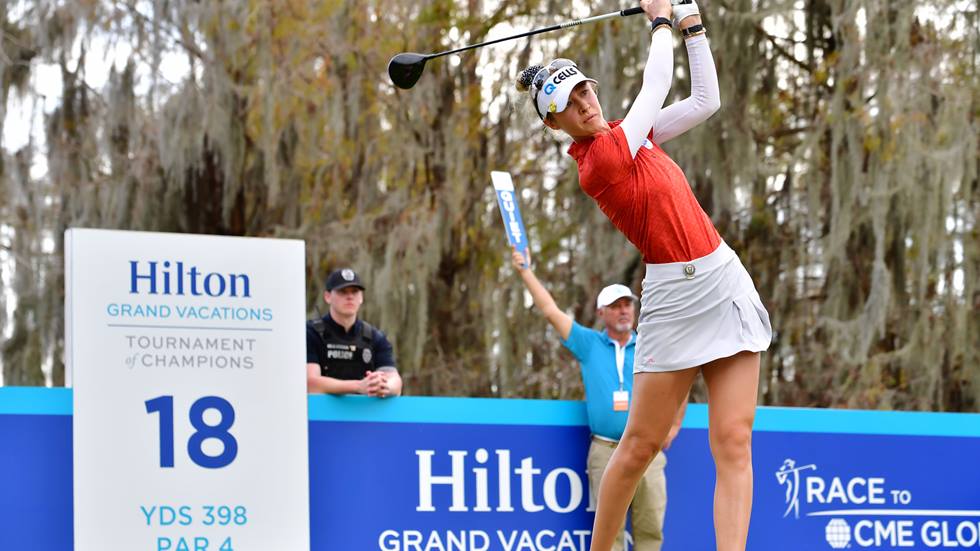 "Last year, we didn't have a locker. A few years ago, we did," Jessica Korda said after learning of the problem again at this year's tournament. Korda is an A-list star on the LPGA Tour, but this week did not qualify for the Tournament of Champions while her sister Nelly, currently ranked second in the world, was present.
Finnish golfer Matilda Castren expressed dissatisfaction: "LPGA Tour should have common standards".
Other Articles