Lina Kim wins 2nd VGA Tour title
Winning Lexus Challenge 2023, Lina Kim secured the biggest payday with a 60 million VND and a ticket to the HSBC Women's Golf Championship.
The Lexus Challenge 2023, taking place from February 21-24 at The Bluffs Ho Tram, ended with a dramatic final round when both the Men's and Women's Division were forced to extend to a dramatic playoff. In the end, Le Khanh Hung overcame Nguyen Anh Minh to become the champion of the Men's Division, and Lina Kim also successfully broke through to win the top position.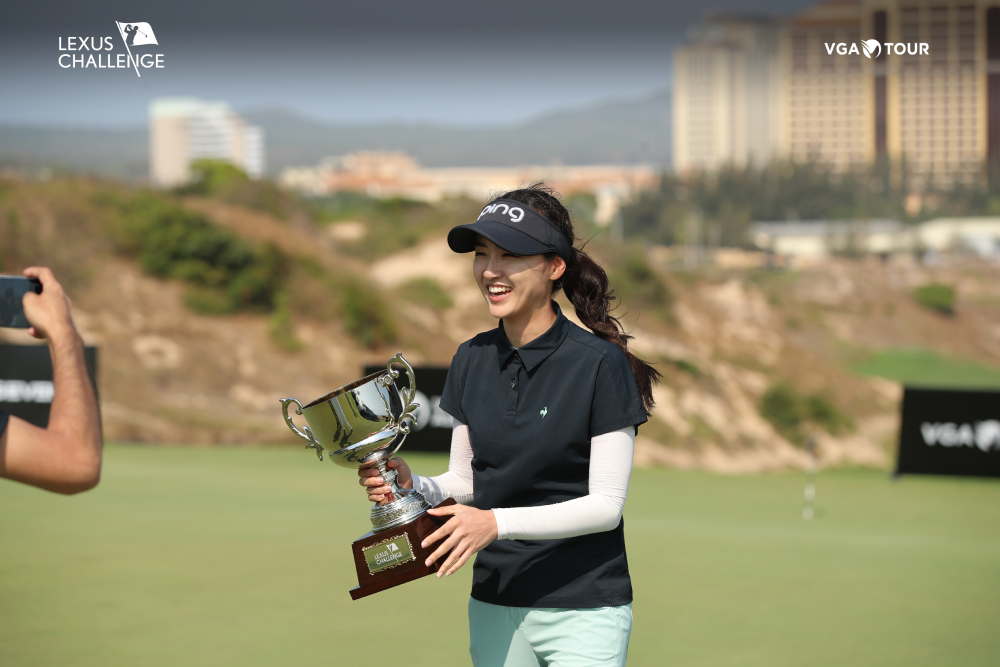 In the Women's Division, Lina Kim is taking the top position of the leaderboard after 3 rounds with +8 strokes. Entering the final round, Ngo Bao Nghi attracted attention when she started the front-nine quite well and scored 3 birdies, with only 1 bogey. Thereby, Ngo Bao Nghi shared the lead with Lina Kim, making the race in the Women's Division more dramatic.
Nguyen Thao My is a regrettable name in the Lexus Challenge 2023 when having a favorable start with a negative score in round 1, however, she could not maintain her form in the next 3 rounds, especially the 2 double bogeys in the last round.
At the end of the 4th round, Lina Kim excellently won the championship with the result after 4 days of competition was +13. Ngo Bao Nghi won the runner-up position with a total score of +14, only 1 stroke behind the champion. Thao My finished the tournament in 3rd place, total score +18.
Behind Thao My is the young athlete Le Chuc An with 304 strokes, total score +20 after 4 rounds. Gathering the strongest team of athletes after a long time, the Lexus Challenge has witnessed many athletes transform and break through, promising to kick off an exciting VGA Tour 2023.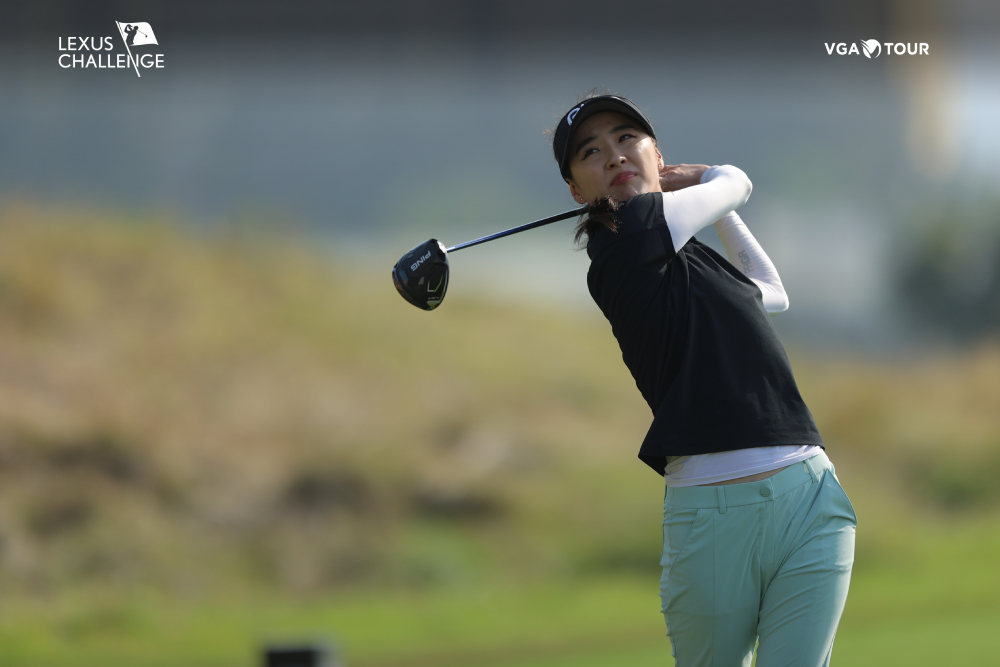 In terms of stability, the Korean golfer was the best athlete in the 4 days of competition. Although not scoring too many birdie points, but Lina Kim's strength is certainty, minimizing mistakes. And to the decisive par point in the last hole, Kim has officially stepped into the championship of this year's Lexus Challenge. Before that, Kim also won the VGA Tour with the title of DNSE Vietnam Open 2022 at SkyLake Golf & Resorts.
In addition, the victory also brought Lina Kim 60 million VND from the prize fund of 200 million VND, and a ticket to attend the HSBC Women's Golf Championship.
Other Articles