Q&A with Rolex testimonee Collin Morikawa
Collin Morikawa's association with Rolex began in 2023. He turned professional in 2019 and earned his first PGA Tour title in July of that year at the Barracuda Championship.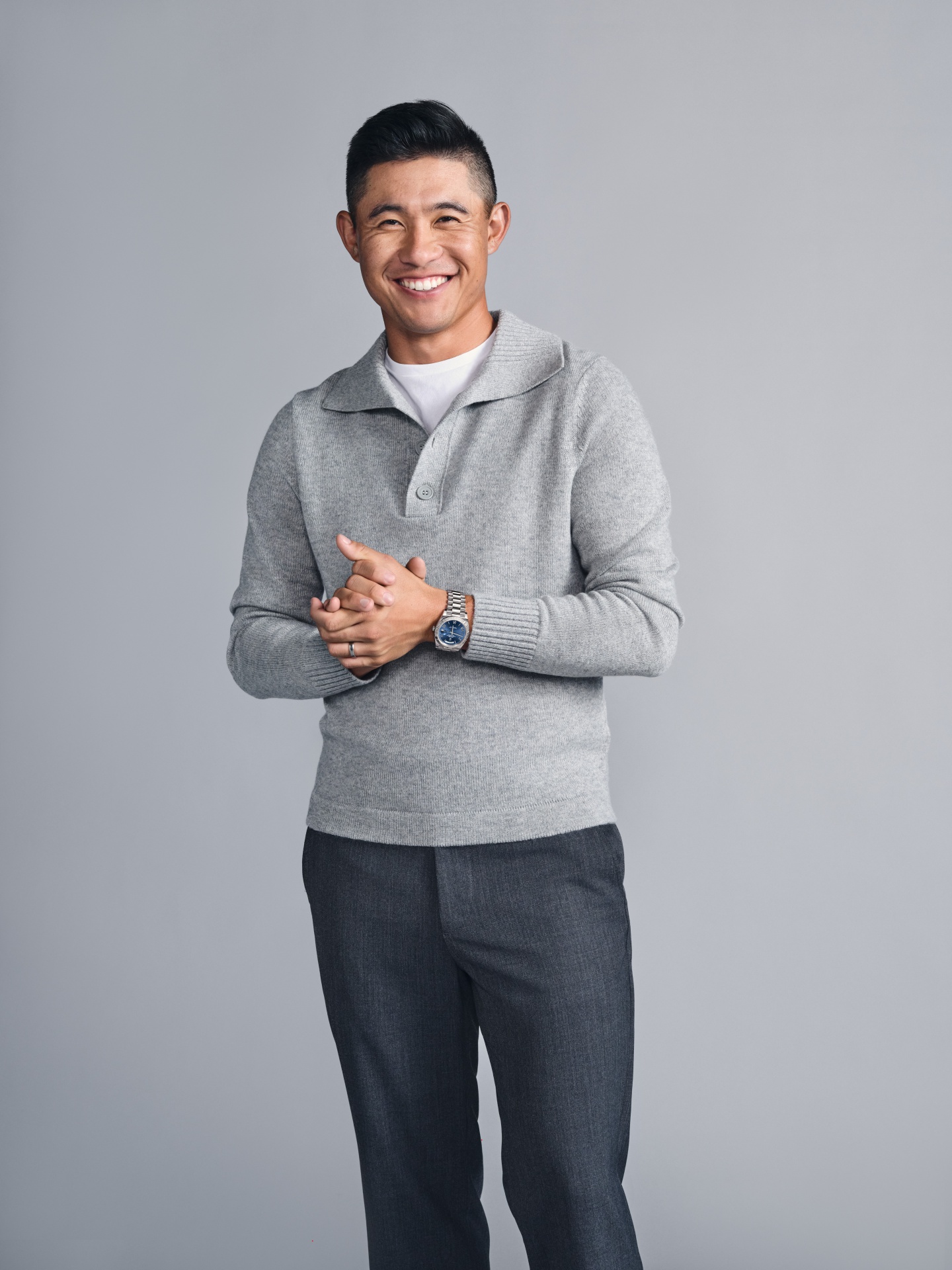 Q: Can you describe what it is like to join the Rolex family, alongside the likes of Jack Nicklaus, Tiger Woods and Jordan Spieth?
Collin Morikawa (CM): It is a legacy, an everlasting lifetime relationship that you become in joining a family – part of the Rolex family. Since joining, this is how I have felt from day one. Everyone at Rolex has made me feel very comfortable and welcomed, whether that is touring the Rolex factory or meeting the Rolex team. It has been an honor and privilege to meet everyone, and to be embraced with open arms into the heart of what Rolex represents.
Q: What are your overall thoughts about Rolex's longstanding support of golf?
CM: As I am a professional golfer,  I appreciate Rolex's  support and dedication  to the game of golf, and it is not just the support of the tournaments but investing in the overall aspect of what golf represents. Rolex's support, whether that is seen or whether it occurs behind the scenes is very apparent, and you notice this at every Major. It is something special that is so appreciated amongst everyone within the Rolex family.
Q: In 2020, you claimed your first Major title at Harding Park in San Francisco during your PGA Championship debut. What did it mean to you to win your first Major? What is so unique about the PGA Championship?
CM: While growing up, my aim was to win at PGA Tour tournaments as a professional. Majors are even more prestigious than other tournaments, and they do separate the great golfers from the best golfers. Growing up watching and idolizing great players such as Tiger Woods breaking records in winning Major Championships and hearing about Jack Nicklaus and Arnold Palmer's records fueled my motivation acheive success like them. When I played my first PGA Championship and I was able to come out on top to claim victory, it meant a huge amount. I did not know how much that particular win would change my life in the sense of opportunities. I have tried to remain grounded and true to myself, and that is something I'm very proud of. The PGA Championship will always be special to me because it was my first Major title, and you will never be able to take that away. Lifting the Wanamaker trophy, and then proceeding to drop the lid is a memorable moment in itself! It is remarkable that your name will always be etched in history, and it will never leave that spot in 2020. You create your own memories in the victories, and that is something that can be cherished forever.
Q: How do you feel ahead of the 2023 PGA Championship and what are you most looking forward to going into the Major which will be held at Oak Hill Country Club?
CM: My aim is to try and claim the Wanamaker trophy again. There is something brutal about winning a Major and then having to give the trophy back, and realizing that you are not defending – the feeling of achievement is missed. It is such a good feeling winning any tournament but it is an extra special feeling winning a Major on a Sunday and walking down the 18th. What separates the 2020 PGA Championship Major to the 2021 Open Championship that I won, was the lack of fans in 2020. Having galleries present for my Open Championship victory was a different feeling. My goal going into every tournament I compete in is to win, and I hope to claim the Wanamaker again in 2023.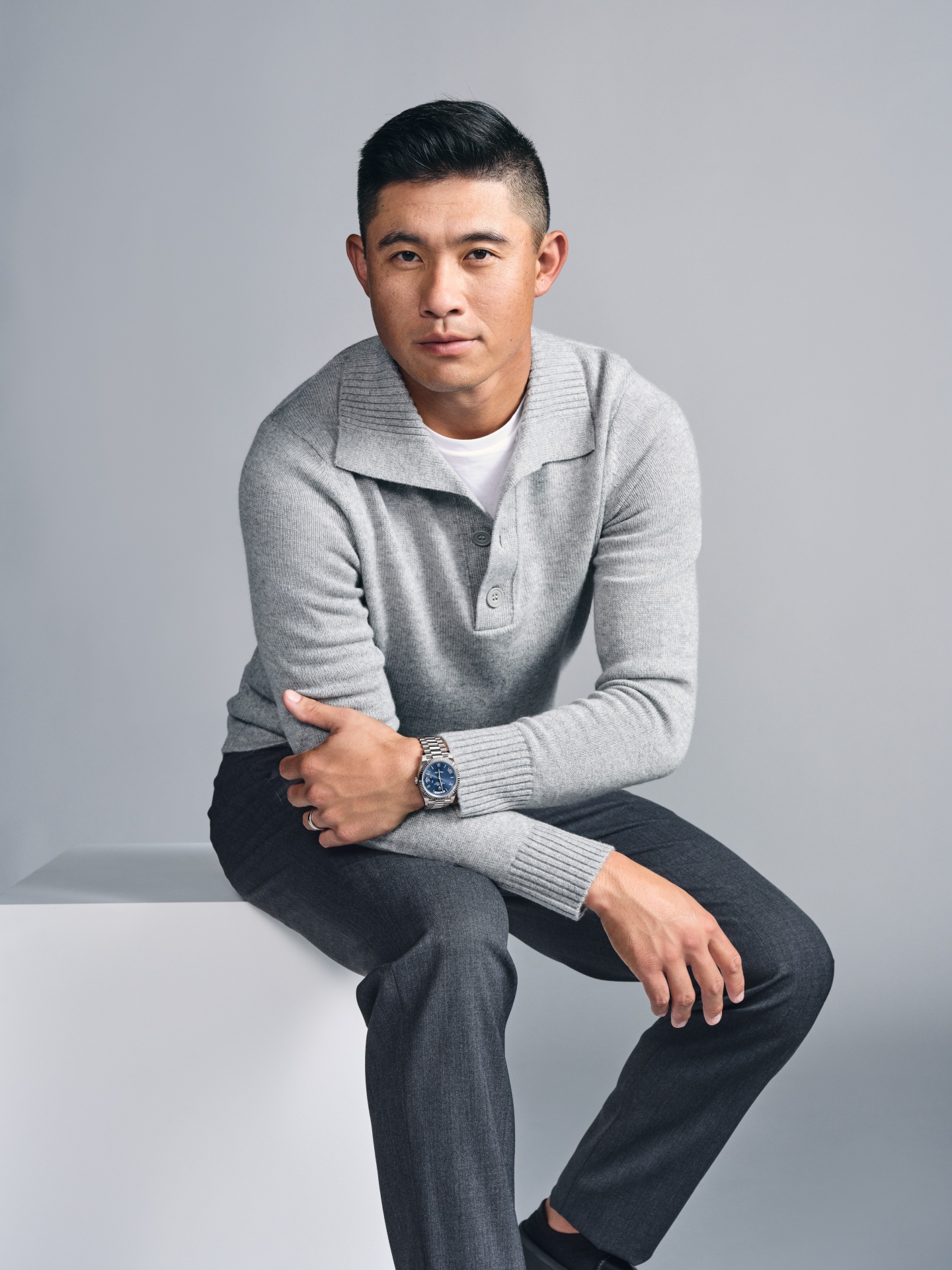 Q: What features of the course stand out the most to you? Are there sections of the golf course that excite you to play them and what part of your game   do you anticipate you will have to lean on in order to be competitive that weekend?
CM: I have actually never seen Oak Hill and do not know much about it. My strengths that have been portrayed as a golfer early on in my career are my ball striking. If I am going to have the opportunity to contend and to win another Major Championship, my ball striking will have to be on point. In golf, we know that there are a lot more aspects of the game, and I will have to putt well - I previously have done so in the other two Major Championships that I won. All my golfing skills and techniques will have to be immaculate if I want to claim another win. The demand for every golfer to be at the top of their game is what makes Major Championships. The precision that is put in a Rolex timepiece can be linked to the precision and the skills that golfers need to display during a Major Championship. It is exciting to see these things align.
Q: As a multiple Major winner, what does it mean to you to be in the same company as fellow Testimonees and legends of the game such as Arnold Palmer, Jack Nicklaus, Gary Player, Tom Watson, and Tiger Woods?
CM: I would not place myself in the same category quite yet. Winning one Major is a hard target in itself, but having won two and hopefully many more to come remains a challenge. It is only a small category of people and that you are able  to compare to, and to be able to talk within the same category. I remember two weeks after winning my first Major, Tiger came up to me and said "welcome to the Major Club", and I got chills just from hearing that.
Then winning another Major, The Open Championship in 2021, it places you in another club, and being part of this shared history, and the names that you will be associated with for the rest of your life is so special. It cannot be taken away from you as you earned that trophy through hard work. It is really hard to describe.
Q: Who has been the biggest influence on your golf career?
CM: The biggest influence on my golfing career has to be my parents. They were the ones who introduced me to this amazing sport. They have been so supportive throughout my entire career, from junior golf, all the way to becoming professional. It is really astonishing to see how many hours, days and weekends were dedicated to supporting, and driving me to practice and then a nine-hole tournament. They sacrificed so much for me to go play tournaments. Now, I think they enjoy attending tournaments more. I know that they are still very nervous watching me play!
Q: What is the best piece of advice you have ever been given?
CM: I would say professionally, Justin Thomas gave me the best piece of advice. It was my first week on the PGA Tour as a professional, we were at the RBC Canadian Open in 2019. I do not know where he got this advice but it is one of the most important pieces he could have offered me as an upcoming golfer, and that is: "No one can decide your path; it can be long or short. If you truly love what you are doing, and you really believe that you are going to make it to the PGA Tour, or whether you will achieve Tour dreams, the path will come to fruition and it will be there. One just has to keep going, and to continue to work hard".
Since then, that has really stuck. If I was earning these sponsor exemptions, and then spots in tournament; I knew that at some point we were going to make it  to the PGA Tour. But he said, you know, it could be tomorrow, where after the Canadian Open, I can earn my PGA Tour card, it could be in five years, it could be in 10 years. I think that this journey also defines golf, it is the unknown. It can be quick, it can be tough, but it can be easy. As long as you love the journey, you are going to love the process, and it will hopefully allow you to achieve your dreams.
Q: How do you like to relax and spend time away from the golf course?
CM: We travel – I am very lucky to travel the world, mainly in the U.S. with my wife Katherine for 25 weeks per year. We visit so many places, and we live out of a suitcase for most of the year.
So when we are home, I enjoy being able to relax, and to spend quality time with our dog – whether that is just going for hikes. It is important to separate yourself from the golf course, and to remain active while doing other activities. This is the best quality time, as we spend so much time on the golf course, focusing on the game, and to master the craft. I've also really gotten into learning about watches because not only do I love them but it allows a nice distraction away from the game of golf.
Other Articles