Hole of the Month: Top of the Rock Golf Course #9
A Jack Nicklaus Signature Course, Top of the Rock Golf Course, USA is the first-ever par-3 course to be included in a professional championship.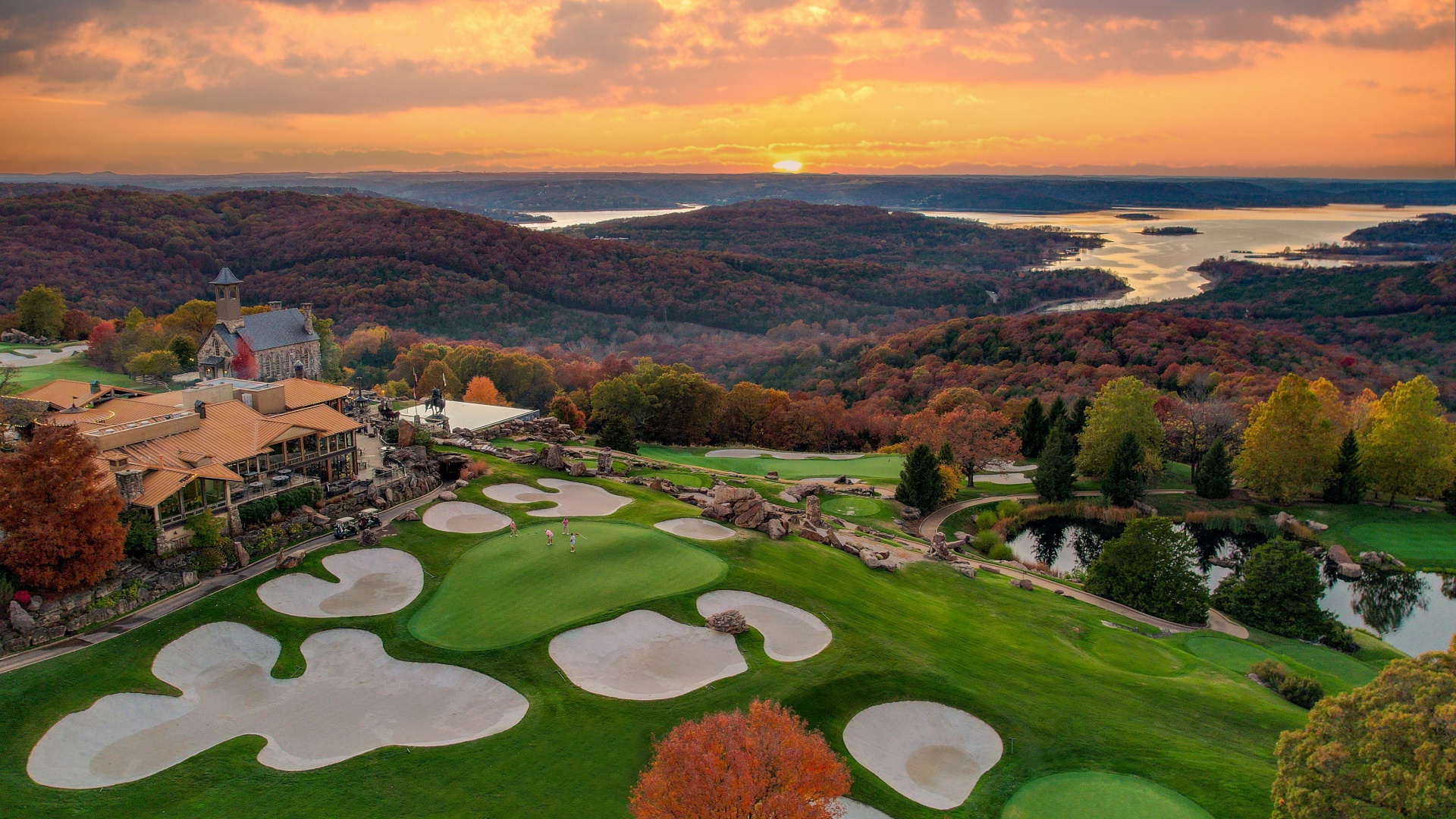 Settled high above Table Rock Lake, players can revel in the celebration of nature around them with peaceful waterfalls, wandering creeks, bass-filled ponds and pristine lakes. A grand stone entrance and walkway unveils a majestic view of the 9th green and Table Rock Lake in the foreground. Those lucky enough to finish their round here at sunset are in for a spectacular treat! So have your camera ready! The final tee shot is downhill to a very difficult sloped green with severe bunkering surrounding the green. The ninth green also sits just to the right of the main Buffalo Bar terrace at Top of the Rock's Osage Restaurant, which is a great gathering spot for spectators to cheer you on. 
Other Articles