Lilia Vu fires flawless 64 to earn first LPGA Tour win in Thailand
Vietnamese-born female golfer Lilia Vu (Vu Kha Tu) has just made a spectacular comeback, surpassing many LPGA biggest star to become the champion at the Honda LPGA Thailand 2023.
Related Articles
Honda LPGA Thailand 2023 has just spent the last day of competition at Siam Country Club, Thailand. The tournament features many big names on the world rankings such as Lydia Ko, Nelly Korda or Jin Young Ko. Overcoming many big names, Lilia Vu was officially crowned the Honda LPGA Thailand 2023 champion, marking the first LPGA Tour title in the career of a golfer born in 1997.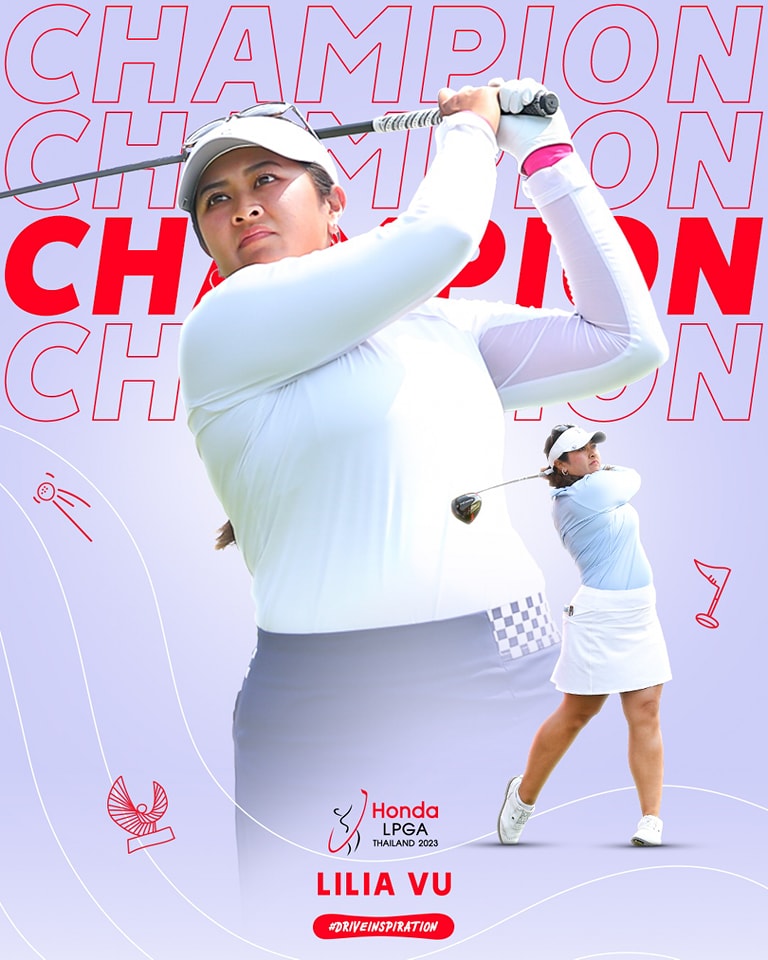 "Yesterday my dad told me that just one good round and I could win. That's all I kept thinking about. Basically, today I just blacked out and tried to birdie every single hole I could," said Vu, whose maiden tour victory came after three third-place finishes in 2022.
The Vietnamese-born golfer has spent the first 3 days of competition (March 23-25) not being too positive when he has never been in the top 3. In particular, the second round of 70 strokes brought Lilia Vu's rank down to T15, round 1 and 3 both hit 66 strokes, respectively, standing at T6 and T4.
Entering the final round, Lilia Vu stood at T4, 6 strokes ahead of the leader - Thai rookie Natthakritta Vongtaveela, a pretty big score to expect a spectacular comeback. However, with Vongtaveela's decline and stable competitive spirit, the Vietnamese-born golfer made a miracle when she defeated her opponent to take the top spot.
Thai rookie consecutively suffered 4 bogeys and 1 double bogey on the last day, scoring 7 birdies, ending the round with a record of 71 strokes -1 bringing the total score to -21.
Meanwhile, the Vietnamese-born golfer had a stable round, free bogey and recorded a sequence of 8 birdies, ended spectacularly with 64 strokes -8, bringing the total score after 4 days of competition to -22, winning by 1 stroke compared to the runner-up Vongtaveela.
Thailand will have to wait for a second local winner after former No. 1 Ariya Jutanugarn prevailed in the 2021 edition.
Another Thai golfer, Atthaya Thitikul, was third after a final-round 68 got her to 268.
Maja Stark of Sweden and French Celine Boutier settled at joint fourth on 271, one ahead of top-ranked Lydia Ko, who finished joint-sixth on 272.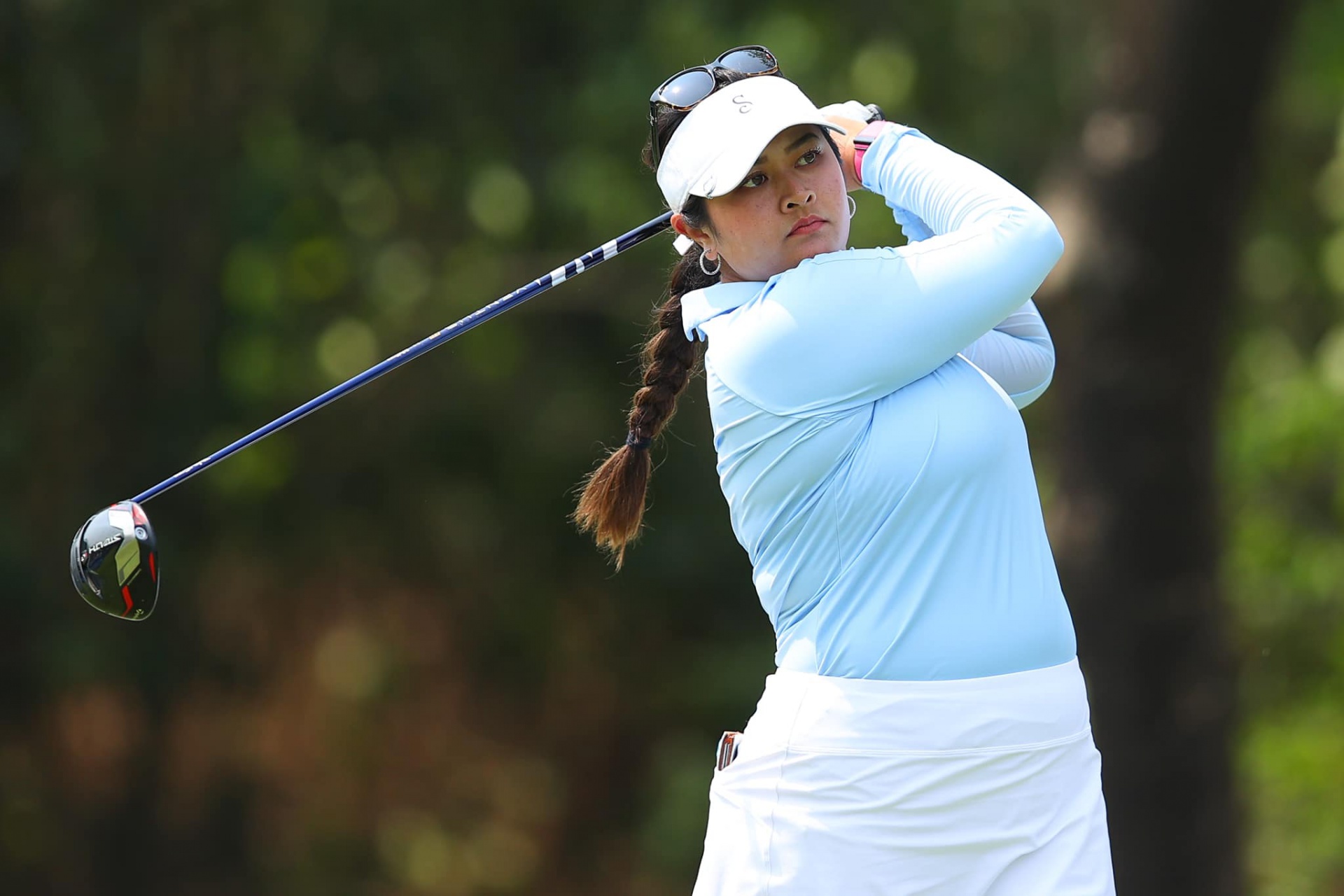 Lilia Vu, whose Vietnamese name is Vu Kha Tu, was born in 1997 in a family of Vietnamese parents in Fountain Valley, California. Introduced to golf at the age of 13, Lilia Vu first joined the big playground for top amateur golfers, U.S. Women's Amateur and then won the prestigious Callaway Junior World youth golf tournament for 4 consecutive years (2010, 2011, 2012, 2013).
In March 2018, Lilia Vu became the number 1 female amateur golfer in the world after winning the Bruin Wave Invitational at the end of February 2018. The Vietnamese-born female golfer ended the 134-week dominance of Irish golfer Leona Maguire.
Exactly one year after becoming the world's number one amateur golfer, a new turning point came for Lilia Vu, she officially became a professional golfer, competing on the LPGA Tour. LiLia Vu has won the official competition card at the LPGA Tour season 2019 after passing the Q-Series qualifying system that ended in early November 2018.
Honda LPGA Thailand 2023 is Lilia Vu's first LPGA Tour title. Before that, her best result was T10 in the U.S. Women's Open 2022.
Other Articles