Laguna Lang Co Golf Club wins "Vietnam's Best Golf Course 2019"
The 8th "Vietnam's Best Golf Course Awards" held by Vietnam Golf Magazine in coordination with Vietnam Golf Association, Vietnam National Administration of Tourism, and Vietnam Administration of Sports has recently closed up with a Press Conference and Award Ceremony at The Mövenpick Hotel Hanoi. Finally, among 52 golf courses of the voting, Laguna Lang Co Golf Club wins the highest title "Vietnam Best Golf Course 2019".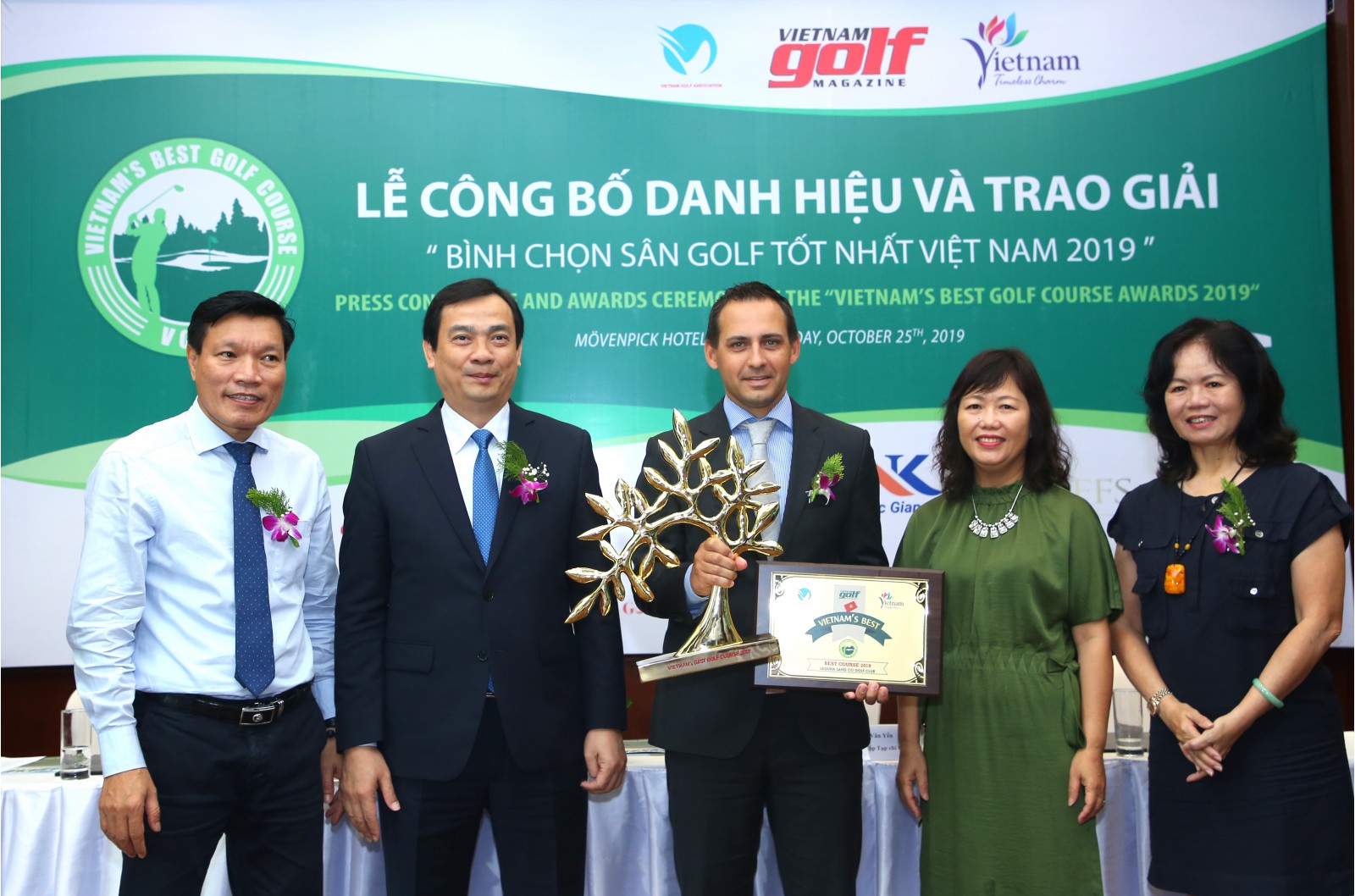 With the aim to promote Vietnam as an attractive destination for tourism and golf, encourage healthy competition among golf courses, and contribute to creating increasingly high-quality golf products, over the past 10 years the Judges Panel of the "Vietnam's Best Golf Course Awards" has recognized the great effort of investors to upgrade their operating golf courses, improve service quality, as well as focus on designers, coaching and training, promotion, and world-class services for new golf courses right at the beginning of their operation.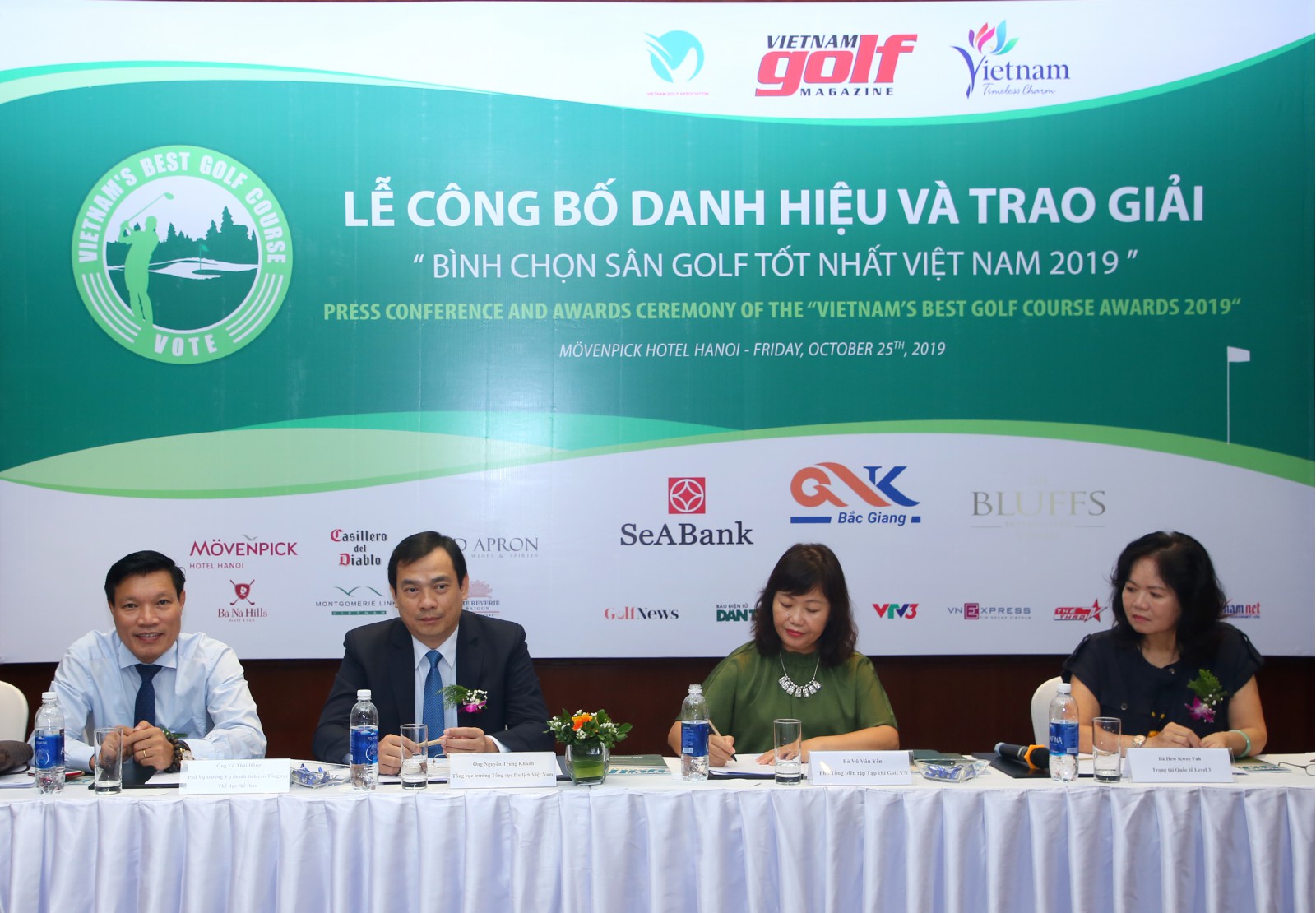 The Awards' objects are golf courses of 18 holes or more which operated and launched officially before December 2018. According to the latest counting of the Judges Panel, the number of online votes on www.vietnamgolfmagazine.net has increased significantly and reached a record of 380,000 votes in 2019 (4 times higher than in 2017).
After gathering online votes, the Judges Panel members have visited high online-voting golf courses and other prestigious ones in Vienam in order to give an accurate evaluation and rating. The results of each of the judges are reported to the Judges Panel chaired by Vietnam Golf Association, Vietnam National Administration of Tourism, Vietnam Administration of Sports and international golf experts. Especially, this year's Judges Panel included Ms. Kwee Fah and Mr. Alan Yew, USGA Accredited Golf Course Raters and R&A Level-3 referees, and Mr. Mark Siegel, Managing Director of GolfAsian - the most famous travel company in Asia, who has a deep understanding of golf courses in Vietnam.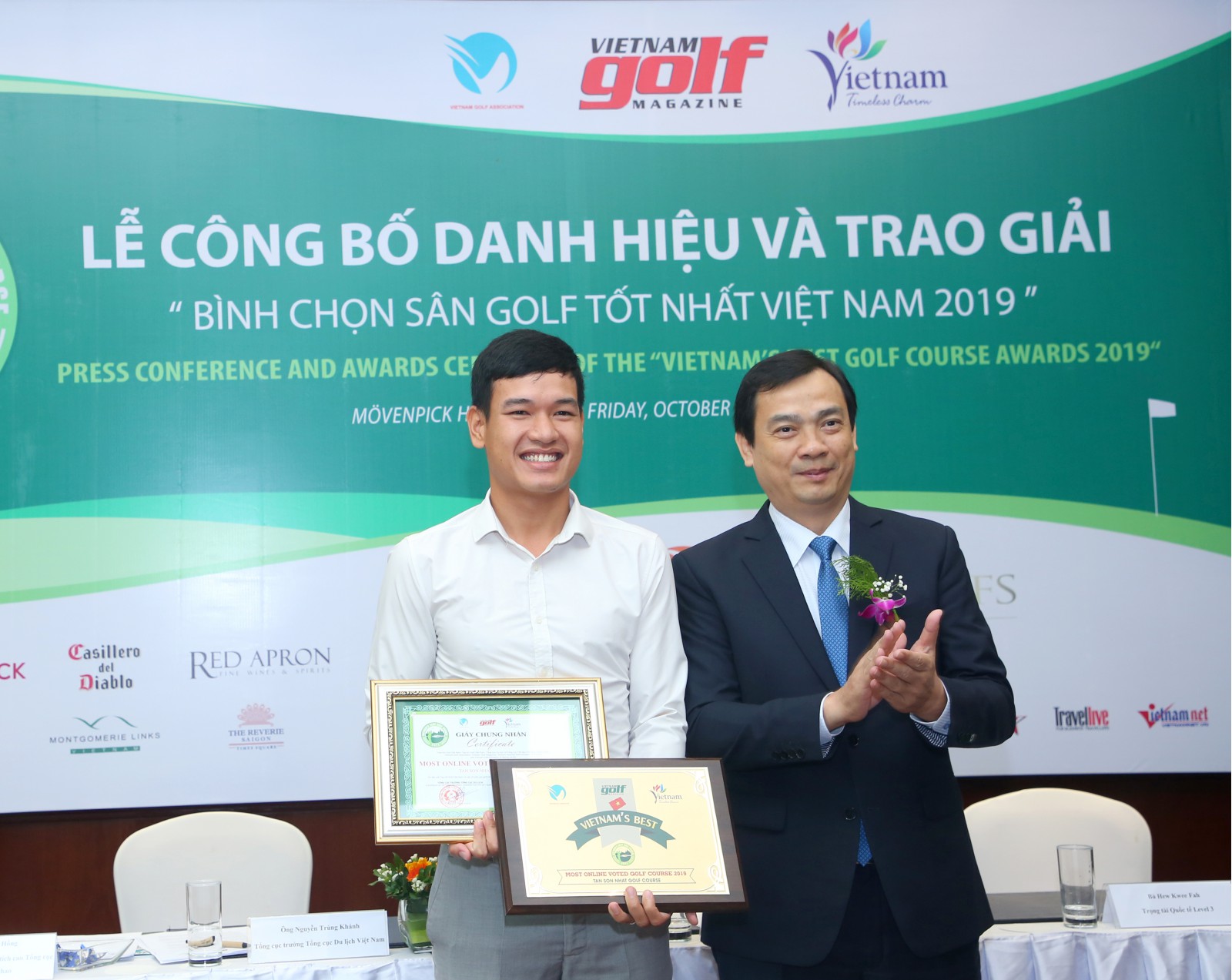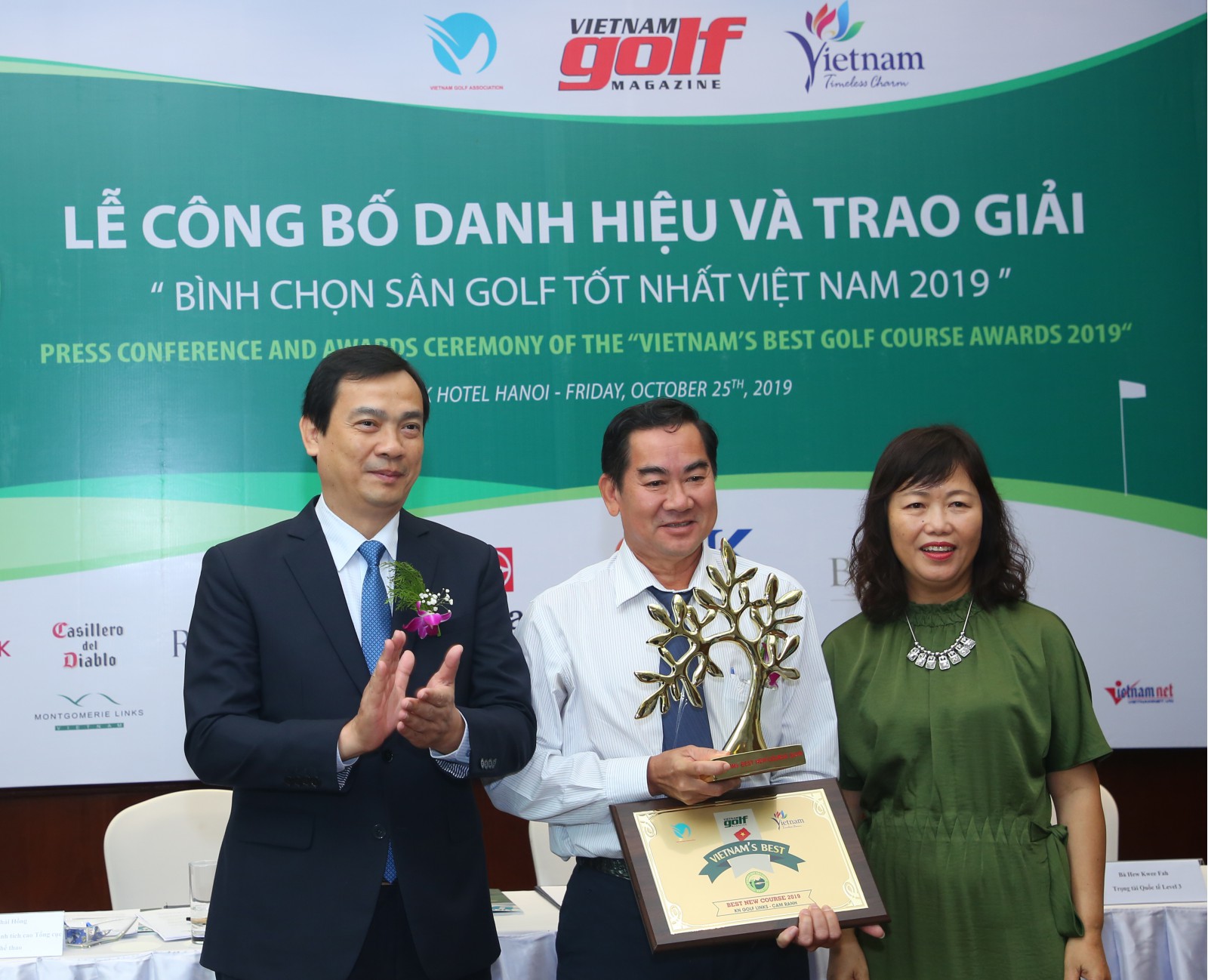 Mr. Doan Manh Giao, Chairman of the Judges Panel, Head of The Organisation Board, commented "This is the 8th time Vietnam Golf Magazine is honored as the leading magazine held successfully the "Vietnam's Best Golf Course Awards 2019". Two years ago, Vietnam had only 30 golf courses with 20,000 players. This year the number has increased to nearly 60 courses and more than 40,000 players with better and better quality, bringing more exciting experiences for players. The Awards will promote strongly the development of Vietnam golf industry, encouraging golf courses to upgrade their services and promote Vietnam as one of the most attractive golf destinations in the region and the world".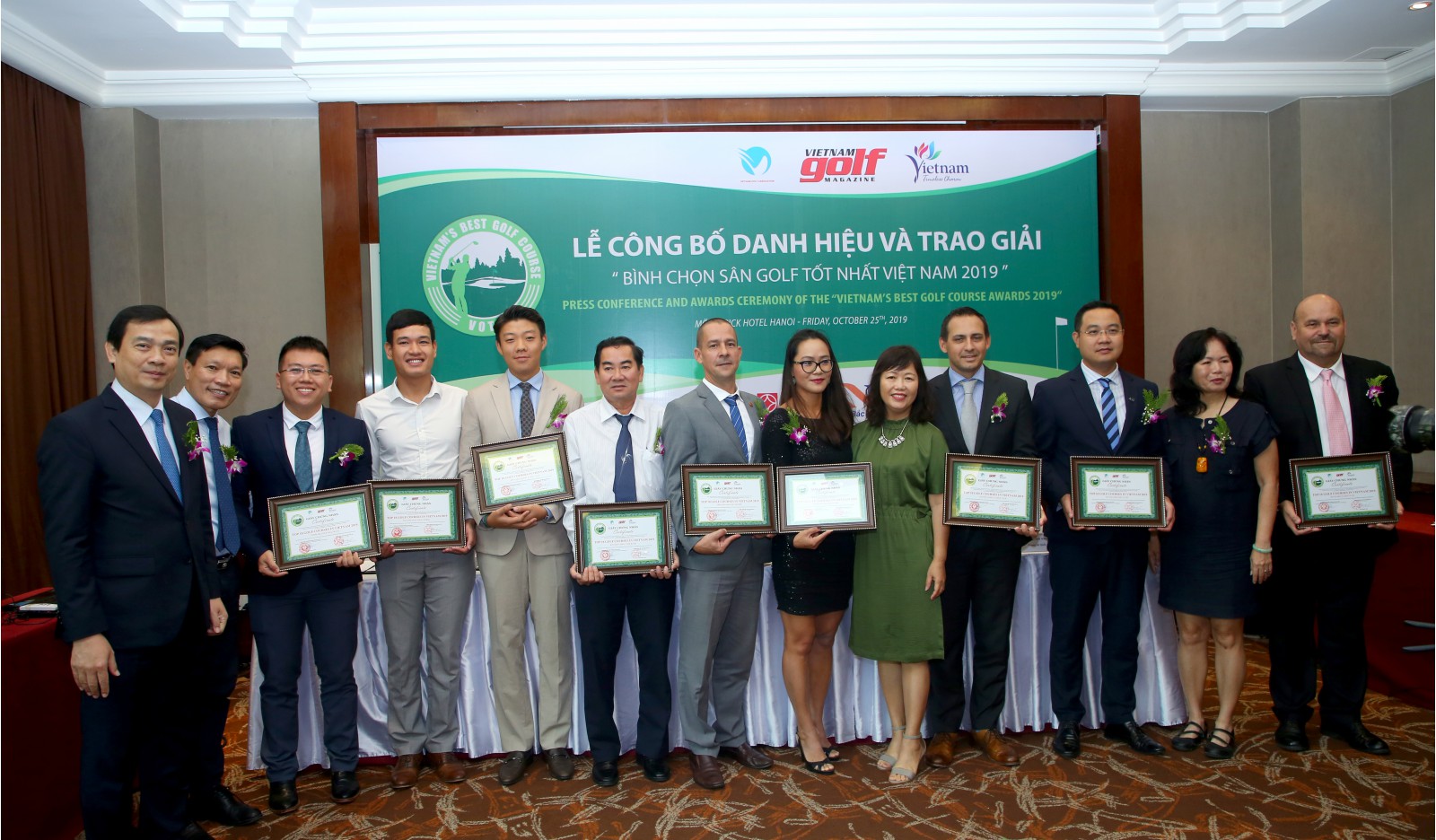 Vietnam's Best Golf Course Awards 2019
Year of the first voting: 2007
The previous winner: The Bluffs Ho Tram Strip (2017)
Number of participating courses: 52
Number of online votes: 380.243 (4 times higher than in 2017)
Number of titles: 21 titles and Top 10 Best Golf Courses 2019
Voting time: 01 June 2019 to 31st July 2019
Golf courses inspection time: August – September 2019
List of Winning Titles:
BEST COURSE 2019 - Laguna Lang Co Golf Club
BEST NEW COURSE 2019 - KN Golf Links - Cam Ranh
MOST ONLINE VOTED GOLF COURSE 2019 - Tan Son Nhat Golf Course
BEST SERVICE COURSE 2019 - Bà Nà Hills Golf Club
BEST GOLFING EXPERIENCE COURSE 2019 - BRG Danang Golf Resort
BEST GOLF RESORT COURSE 2019 - The Bluffs Ho Tram Strip
BEST CHAMPIONSHIP COURSE 2019 - FLC Sam Son Golf Links
BEST LANDSCAPING COURSE 2019 - Vinpearl Golf Phu Quoc
BEST MAINTAINED COURSE 2019 - Sky Lake Resort & Golf Club
BEST TOURISTS ATTRACTIVENESS COURSE 2019 - Montgomerie Links
MOST CHALLENGING COURSE 2019 - Yen Dung Resort & Golf Club
BEST OPERATION COURSE 2019 - Long Bien Golf Course
BEST CLUBHOUSE COURSE 2019 - Tan Son Nhat Golf Course
BEST CADDIE COURSE 2019 - BRG King's Island Golf Club
BEST F&B COURSE 2019 - The Bluffs Ho Tram Strip
BEST ENVIRONMENTAL FRIENDLY COURSE 2019 - Long Thanh Golf Resort
BEST COMMUNITY SUPPORT COURSE 2019 - Vietnam Golf & Country Club
BEST GOLF ACADEMY & DRIVING RANGE 2019 - EPGA
BEST PAR 3 2019 - FLC Halong Bay Golf Club - Hole 12
BEST PAR 4 2019 - Chi Linh Golf - Hole 7
BEST PAR 5 2019 - Harmonie Golf Park - Hole 1
BEST CADDIES' UNIFORM 2019 - Laguna Lang Co Golf Club
TOP 10 COURSES 2019
Laguna Lang Co Golf Club
The Bluffs Ho Tram Strip
KN Cam Ranh Golf Links
Bà Nà Hills Golf Club
Sky Lake Resort & Golf Club
BRG Danang Golf Resort
FLC Halong Bay Golf Links
Tan Son Nhat Golf Course
Vinpearl Golf Nha Trang
Dalat Palace Golf Club
Other Articles