"My biggest fear is being forgotten"
Robert Bicknell, VGM's Chip-Shot columnist for 14 years, has just passed away. Here he writes this last thoughtful and emotional final piece for his readers in Vietnam before leaving us.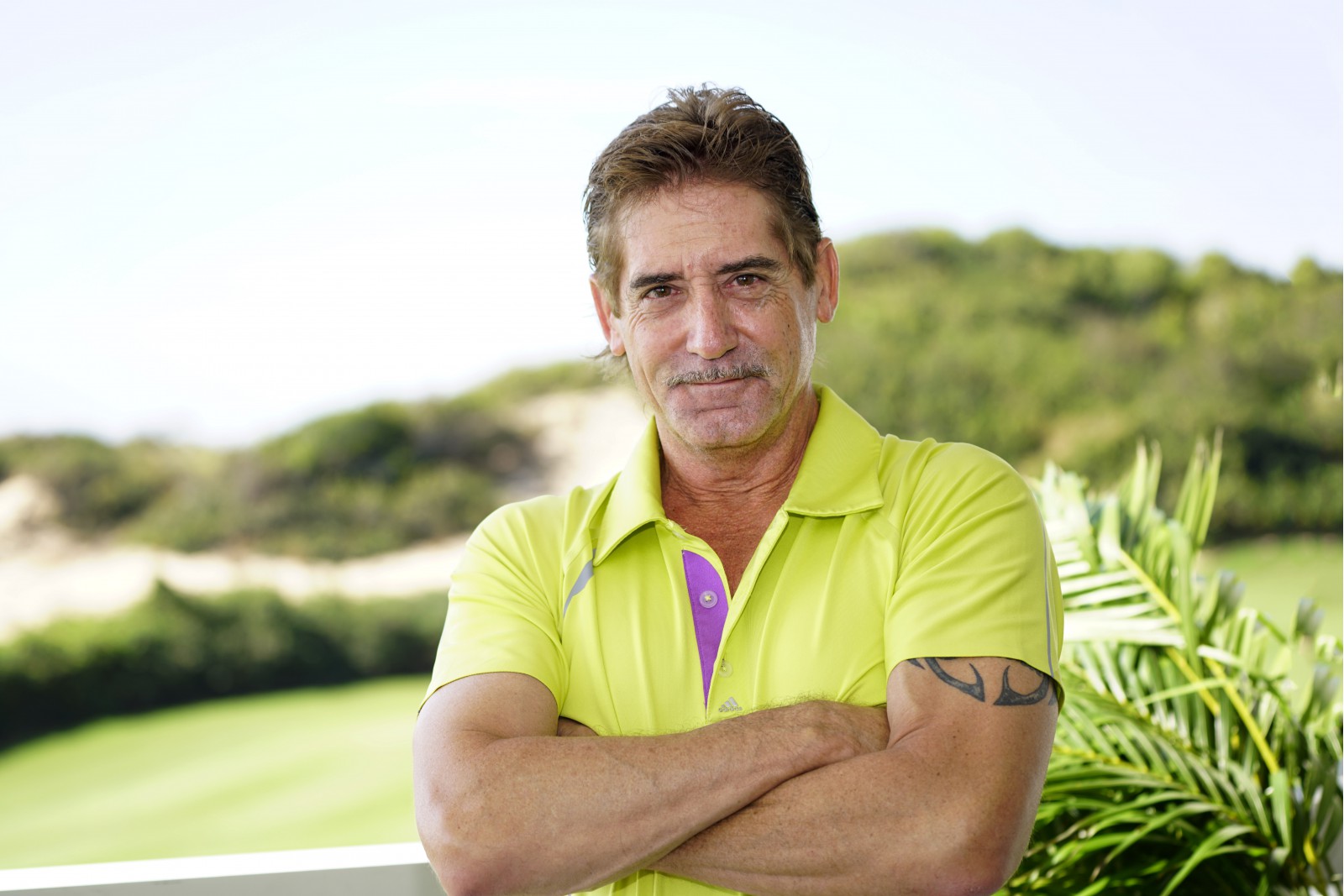 Your first impression
Landed in Hanoi right before Christmas 1992 with no winter coat. Rode a xichlo around Hoan Kien Lake looking to buy one. Rate of exchange was amusing. I paid $4 for a coat that would cost me $40 in the US. Kings' Island's Vice President invited me to Midnight Mass and, even though I'm Jewish, I went just to see it for myself.
One important thing I want to note: In all the years I've been here (27) – NOBODY (from the highest government official, to the lowest worker) –EVER made me feel unwelcome or uncomfortable. If anything, once they learned I was American, they were grateful and thanked me for coming to Vietnam. By the way, there were only five Americans in the North at that time.
And that's why I stayed 27 years.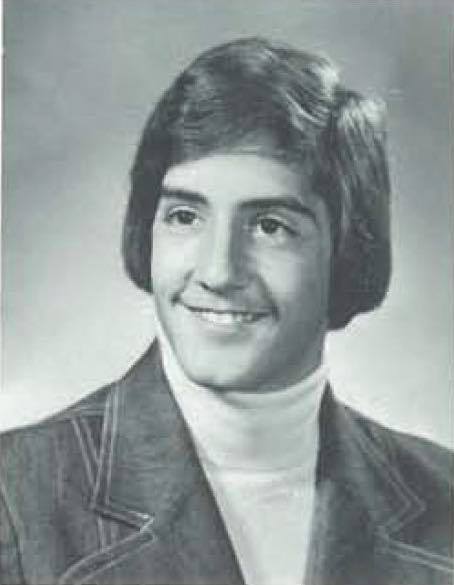 Retro golf picture
There wasn't one to speak of. We had KI under-construction in the North, and Song Be Golf Resort under construction in the South. I was building a golf course with equipment borrowed from the army, including an old Tank with a blade mounted on springs. Everything we needed we either imported, or sent Tao (The Jebsen & Jesson /Toro kid – who I brought to Vietnam and is a genius at getting things done). It was a challenge, but a fun one.
We just started the driving range and had a bunch of high ranking visitors of Generals and Party guys. We let them try hitting some golf balls. These guys where having a great time swinging and laughing. When all the balls were gone, they laid the clubs down gently, then ran into the range to collect the balls, then hit them all over again.
That's when I knew golf had a future in Vietnam.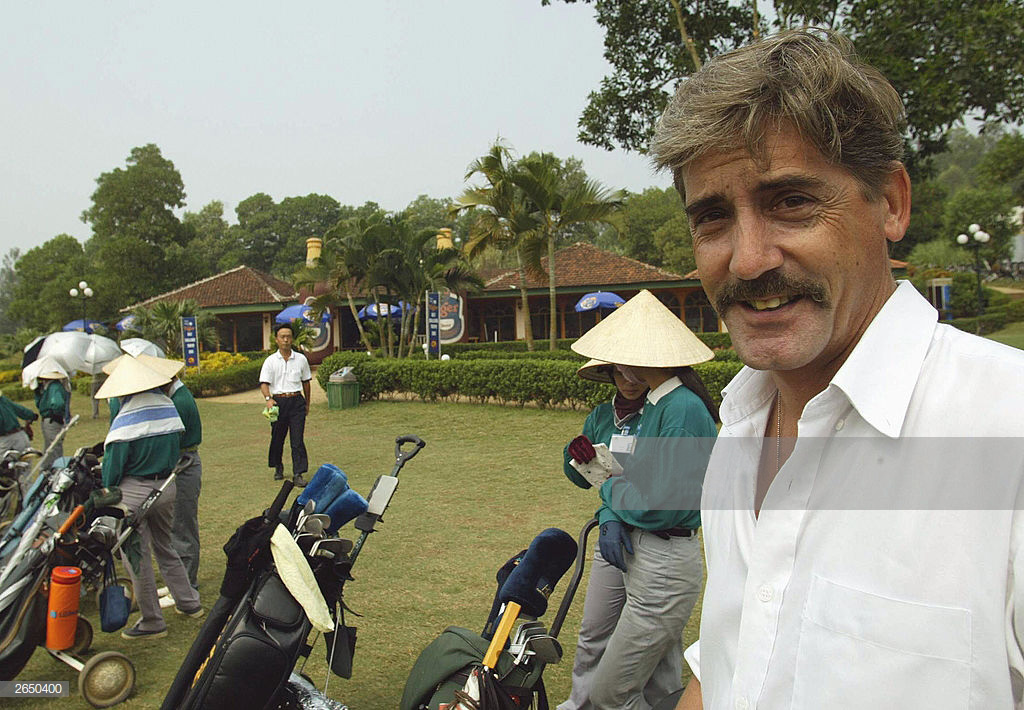 Your involvement in the growth of golf in Vietnam
Where to start?
- Well, topping the list would be helping to provide 35,000 jobs to people in the provinces who badly needed them.
- I opened the first golf course in Northern Vietnam.
Brought the first real handicap system to Vietnam and worked with other clubs to implement it. That system is still in use by VGA, but will change a bit with the new R&A World Handicaps

Helped to found the first Vietnam National Golf Team, then brought it to two SEA Games ('99 in Brunei, one in Kuala Lumpur)

Many of my former staff are now excellent GMs or professionals

Taught thousands of people to play golf worldwide.
I gotta tell ya, after my last contract (TAGCC) nobody wanted me because I'm old. All the new hot clubs wanted young overseas pros. I felt hurt and resentful until I realized this is the nature of life. Evolution. I did my part, now its time to step aside and let the next group, like the group on the Golf Coast headed by Ben Styles, take the ball and run with it.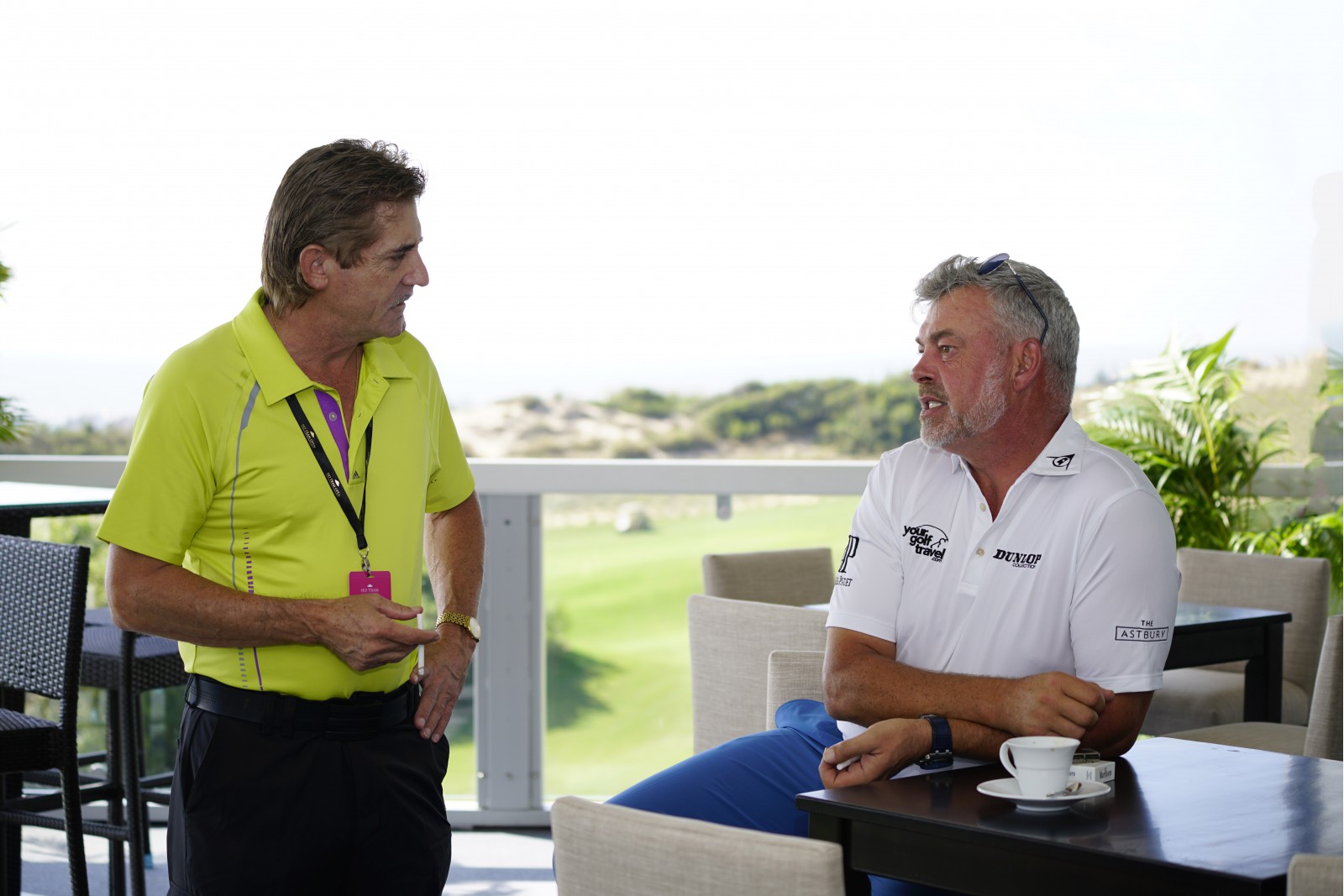 Your frank remarks on how to grow the game
I've never been shy about telling how it is. Anything I've needed to say was said, either in print, or in person. But, my central theme is:
- Club Owners MUST work together, especially on all this discount silliness. Only players benefit from discounts, clubs lose money over time.
VGA MUST develop a top off the line Junior Golf Program, which feeds into the National Team.

National Team MUST have a full time coach.

National Team MUST have a decent budget to travel to tournaments.

Vietnam PGA MUST be organized in a professional manner. Ben Styles can help with this.

DON'T screw up the environment. Use natural products when possible. Hire a qualified superintendent instead of a local. The local can train under him and maybe take over someday.

LASTLY, Club Owners – you're obviously very smart in your field, but NOT smarter than the highly trained professional manager you hired. Let them do it job with minimal interference.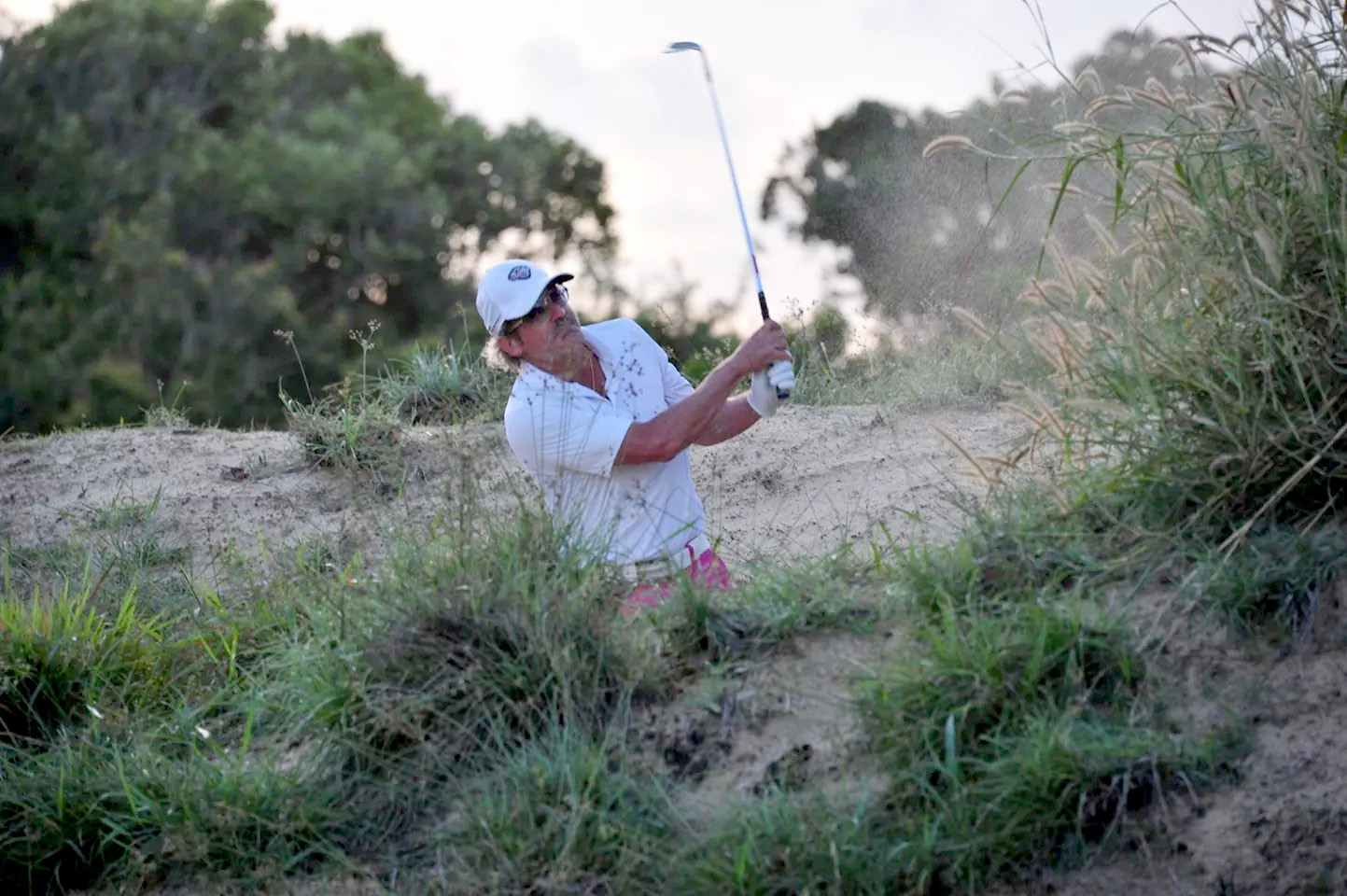 Which course do you rate The Best in Vietnam?
- Vietnam Best Course: The Bluffs
- Best Service Course: The Bluffs
- Best Maintenance Course: The Bluffs
- Best Golf Experience Course: The Bluffs
Now, to qualify that, it's simple. We have a lot of great courses here in Vietnam, but nobody ties it in together like The Bluffs. But having said that, I've also heard amazing things about KN Golf Links, and the upcoming HoiAnna and its "Golf University" as wallas Els Academy and SGA bring science and Biomechanics to teaching.
The future of golf in Vietnam is very, very bright and I feel I have left it it good hands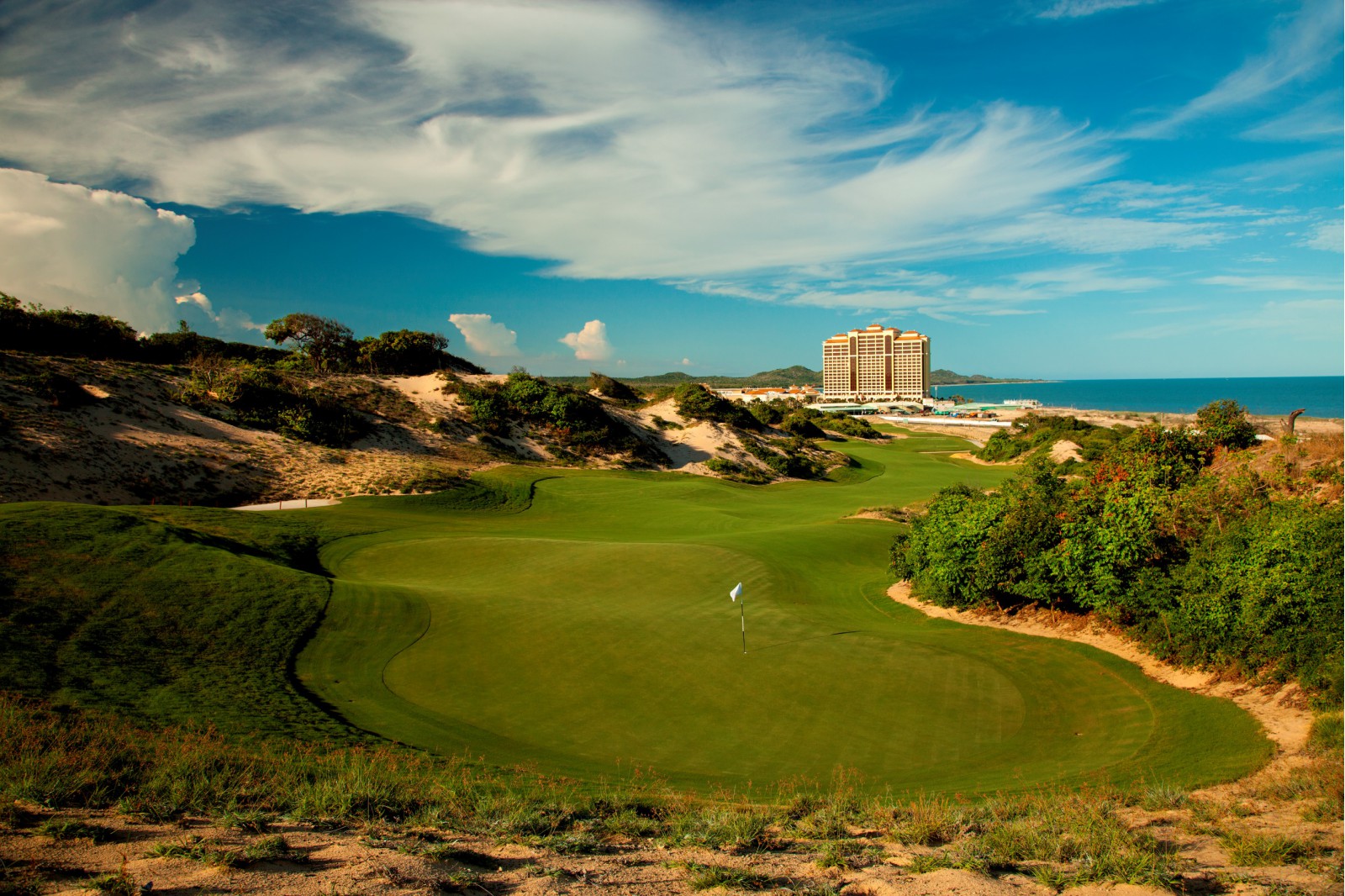 Your most happy moment with golf?
My most happy moments in golf are when a student finally "gets it" and everything clicks into place. Suddenly, they're hitting shots they only dreamed of before.
Between golf and writing, which one do you like most?
I like them both equally to be honest and I will be forever grateful to Nguyen Khuyen – the founder and Editor in Chief of Vietnam News for discovering this talent I never knew I had back in 1998.Twenty one years later, I'm still writing for Sunday Vietnam News, well, you know, I've been also writing for Vietnam Golf Magazine for 14 years.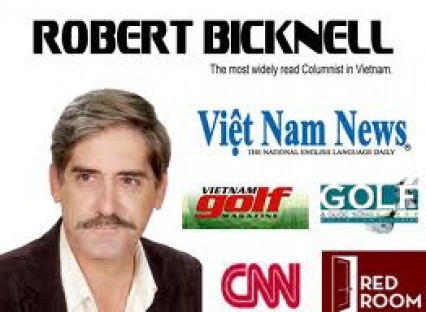 Your most significant moments in life
I think the only one which matters would be birth of my daughter. Everything else pales in comparison.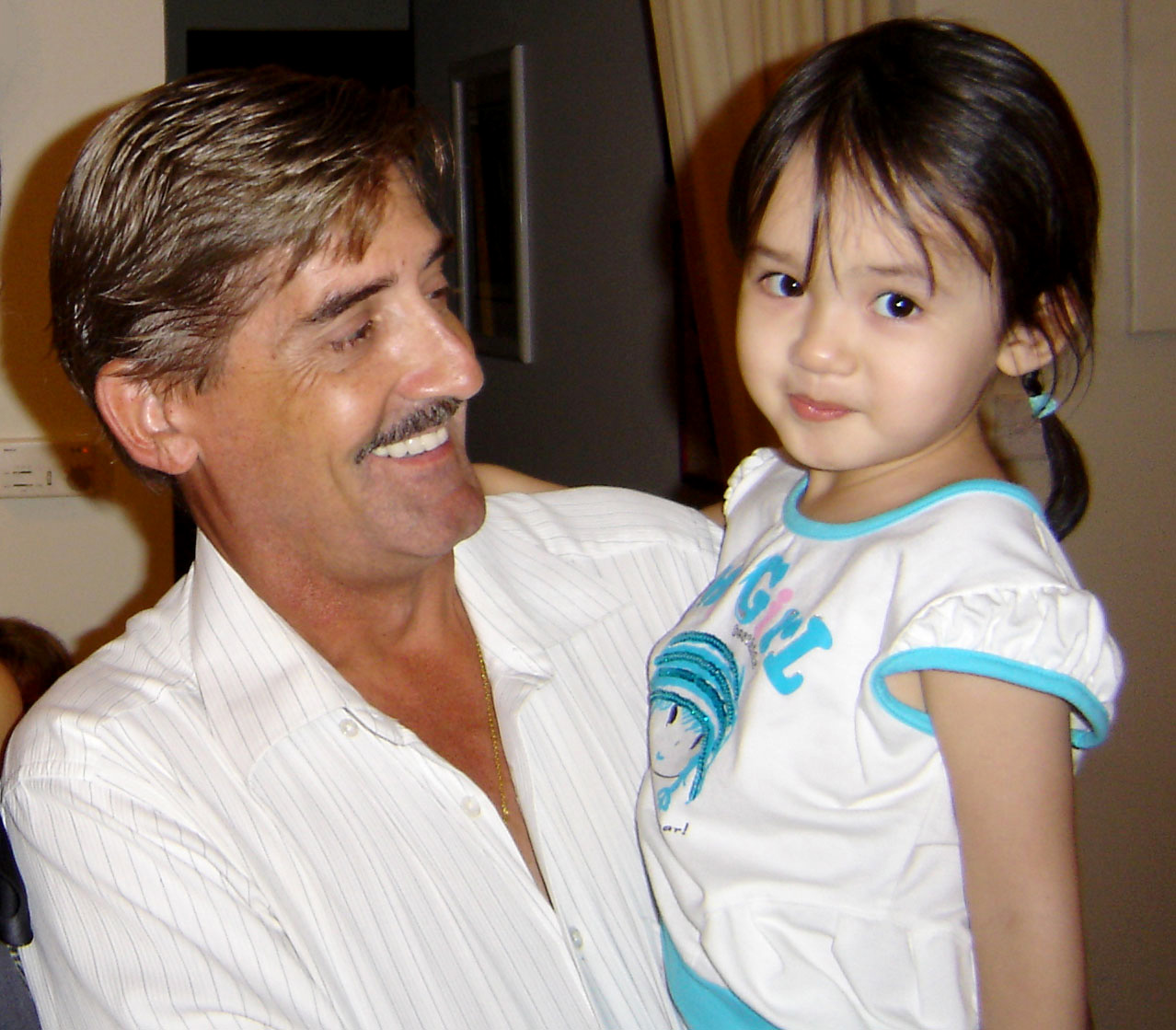 What do you regret most
Getting incurable cancer kinda tops the list, wouldn't you agree?
Second would be making everyone rich around me, without taking care of myself and family first. I was truly dumb.
I was dumb because if I learned Vietnamese from day one, and started buying land back then, whoooo. I'd be richer than Midas. C'est la vie!
Your last three wishes
- Stay alive long enough to see my daughter graduate college, and get married.
- Ensure my family stays happy and healthy.
- To be remembered.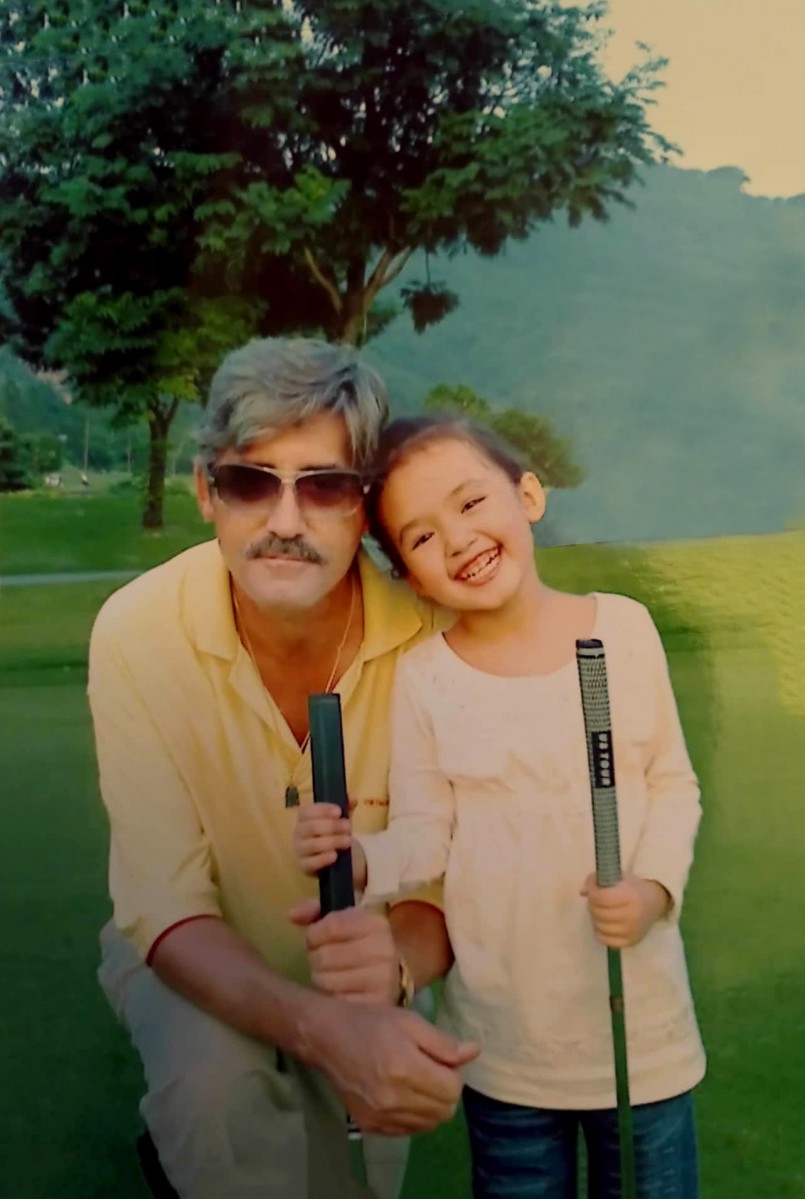 Why put your ashes on the Ho Tram 15th hole?
Well, first of all, it's an amazing view, so can you imagine lying there in the fairway for eternity? Awesome. It's my favorite hole on my favorite course. And remember, I never worked there. This is not about promotion. This is about love of a course.
But there is still a lot of doubt we can do it as Vietnamese and Chinese are very superstitious and the moment they make a double bogey on that hole they'd blame me. Then start hacking at the ground, screaming "Get out of there! Or I'll dig you out…" LOL.
So, instead, maybe a statue of me sitting on a bench looking towards the green and ocean?
Vietnam is also my home, my family. But I still want to go back home to rest next to my mom and my older sister in Massachusetts - USA.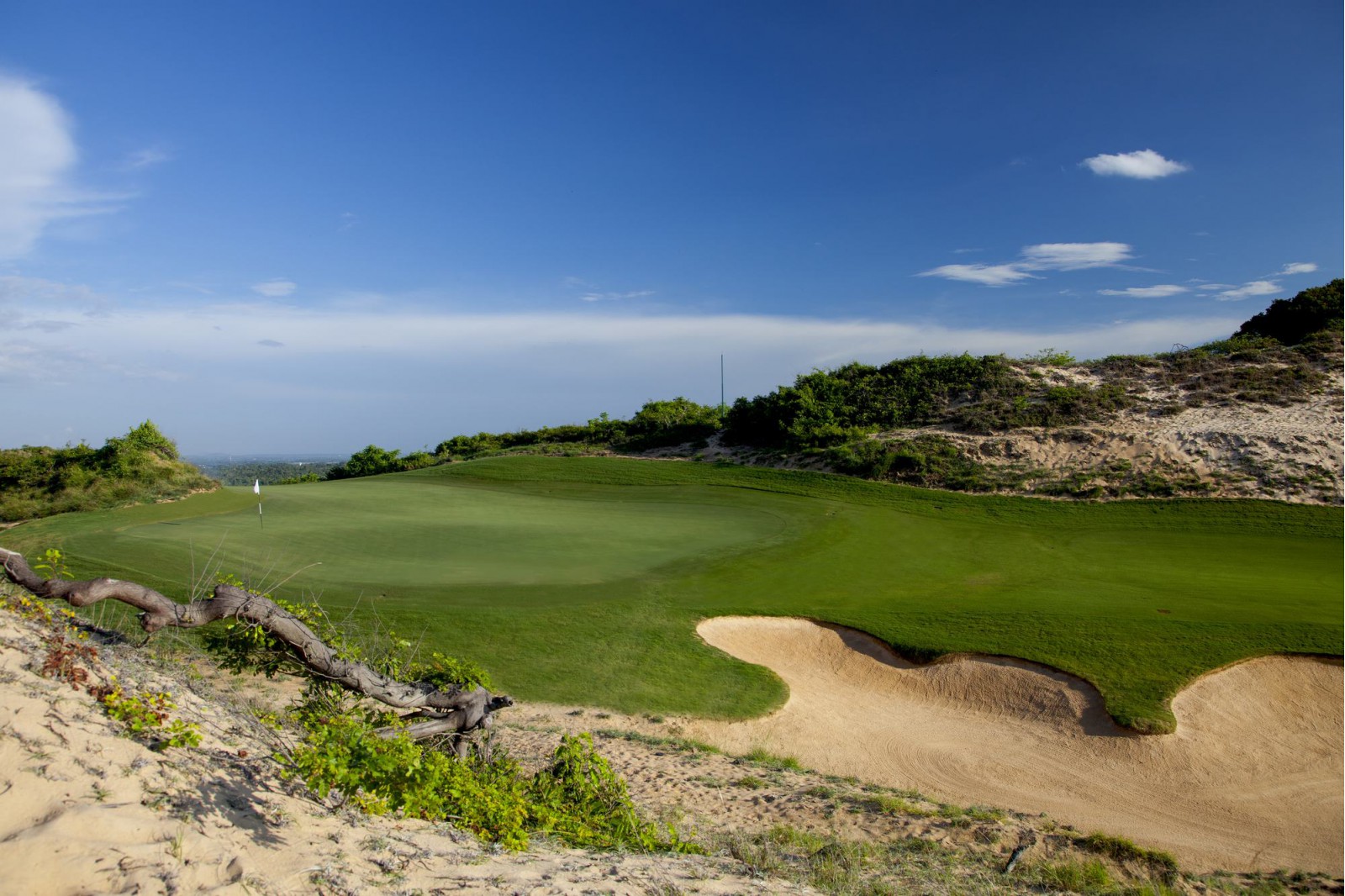 Your farewell wishes?
Sure, everybody wants to be remembered. My biggest fear is being forgotten.
How about a statue on the tee area of Bluffs #15? Me on one end just looking down the fairway? Problem is Bluffs probably wouldn't do it, and who the heck would pay for it? Maybe Trang An tee 16 or 18 New Course? Those were my two favorite holes. Or Sacom Tuyen Lam which would a nice resting place. I want someplace where the visitors feel happy and serene.
Hmm, a yearly "VGA Bicknell Memorial Tournament" with the profits going to Cancer research, specifically Pediatric Oncology (Children's cancer) or care for those too poor to get it?
Am I asking too much?
Your last words to VGM readers?
I think we've covered it all over the years. I hope that you've enjoyed reading it as much as I've enjoyed writing it for you.
R.I.P., the readers and we all really miss you!
ROB, HOPE YOU NOW ENJOY GOLF IN HEAVEN!
------------------------------------------------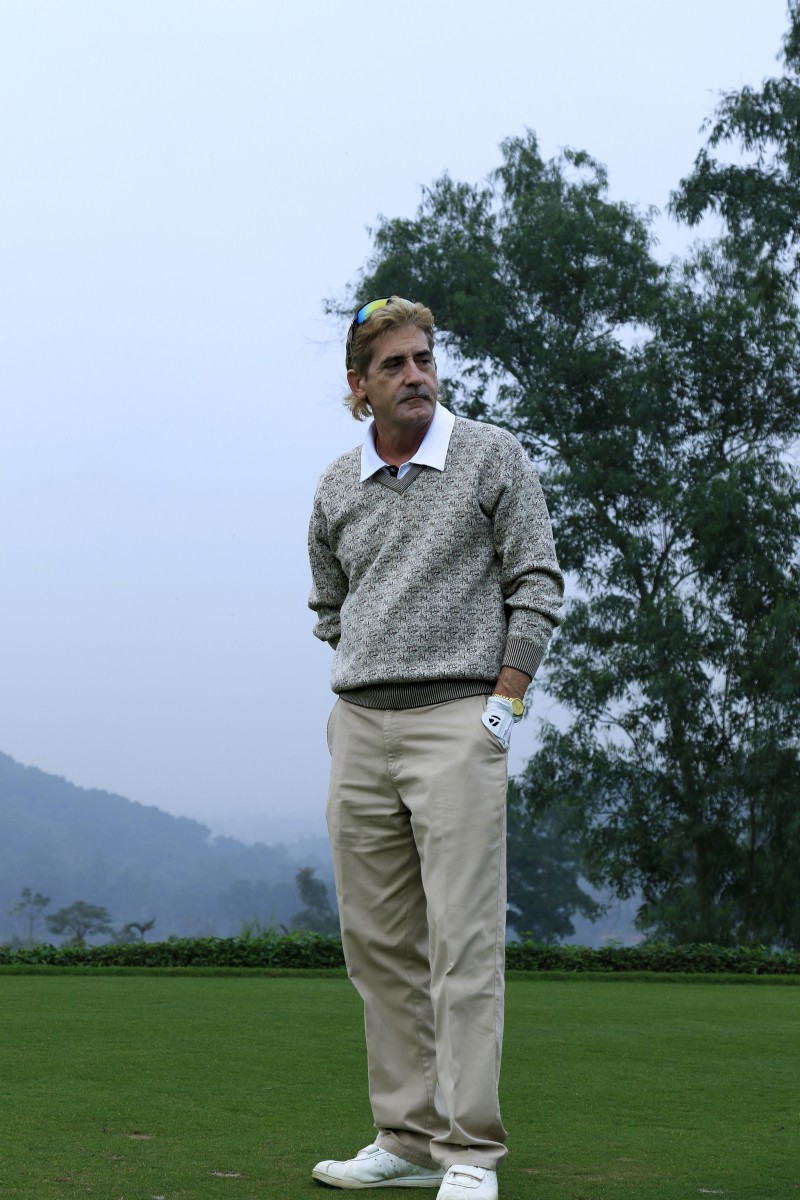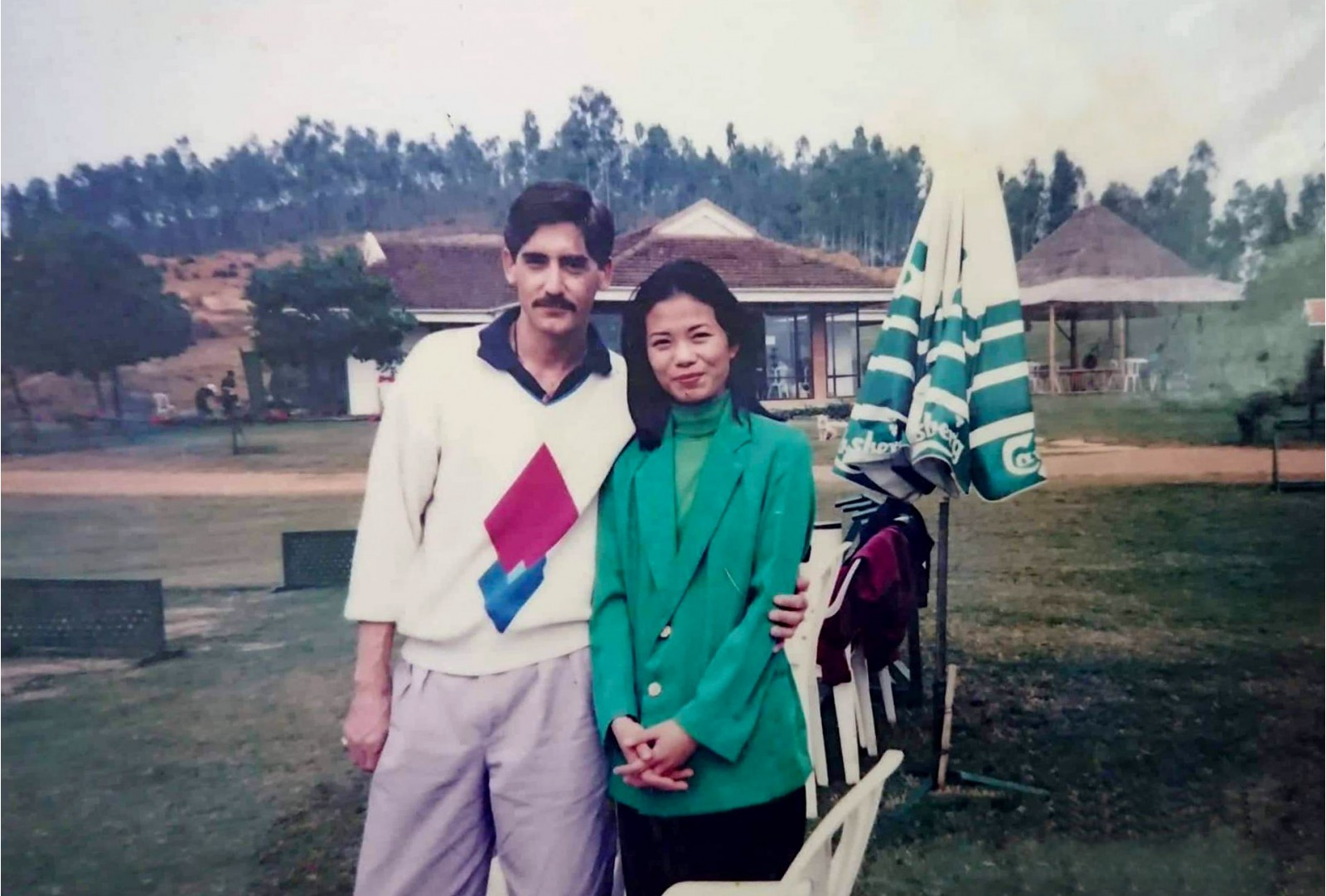 Robert's last words to friends
I thought about this long and hard and I think I'd like to make some comments on the "originals", those of us who killed ourselves before the rest came in. It seems best to list them by longevity.
LARS HOLDEN– First of all, this is gonna drive Lars nuts because he doesn't like people talking about him, and he doesn't like talking about other people either. and in this business where gossip seems to be second nature, it makes him fairly unique.
OK, you big tall, bald pain in the ass, I watched you grow and mature as both a pro and a person since your arrival and still remain quite impressed. I know of many of the things you went through, some of which others did not know, but you handled each challenge very well and came out on top. What many of the upcoming young Vietnamese could and should learn from you is your attitude. I honestly don't think you have a negative bone in your body. That is a gift.
I have enjoyed every single round I've played with you, especially the last two rounds of my career at the Norfolk 20th Anniversary.
TAO (Wattapong Wongrat)– Possibly the best GC mechanic who ever lived, and is the single reason why TORO dominates the market in Vietnam. I brought him to Vietnam in 1993 to help with the Kings' Island project. He built more spare parts than I can count. He went from a skinny Thai who spoke no English, no Vietnamese, to the top TORO guy in Vietnam and is fluent in all three languages. Watching him grow up over the years was fun.
GOPALA KRISHNAN– The man who taught most of Hanoi how to play golf. Your friendship and laughs made rainy days sunny. You're a good man.
JEFF PUCHALSKI– Your events at the late Ocean Dunes were always something special and remain so in my memories, not just the fact you took a golf course in a ridiculous location and with a limited budget and made it a success, but a course to be remembered - especially, the food ("It's the food, it's all about the food!"). But as good as you were with making those greens awesome, it was the food (and the Infusions) which stands out. If I ever bought a restaurant, you're the guy I'd want running it.
But, its two personal incidents which stand out in my mind. The first was when you heard something not quite right in my voice and invited me up to Dalat for an FOC weekend, back when I was with VGCC. It saved my sanity. So thanks.
The second was when I became a new father and my daughter came down with something that freaked me out. Knowing you were a father twice over I called for advice and you not only put my mind at ease, but went a step further by sending me a package of medicated popsicles for my daughter. Things like this you don't forget.
You're not only a Class A pro, you're a class A person as well.
IAN FLEMING– Oy vey, where to start?
Ever had a love/hate relationship where the two of you love to hate each other? That kind of sums up our relationship. While your personality drove me nuts, I always admired and respected your professionalism and knowledge, and more importantly, you're willingness to share it.
I was ecstatic to hear about your recent triumph over a recent personal issue, but knowing your character and intestinal fortitude, I probably shouldn't have worried. If anyone could beat it, you could.
GRAHAME HARRIS– Vietnam golf's "Mister Rogers" and the other half of the Mutt & Jeff team (with Ian), you two made an interesting dynamic duo and it was a sad day when you split, yet time forges on. I remember a fast putting lesson you gave me on the 15th hole at VGCC when you had me hit a few putts with my eyes shut to prove my stroke wasn't the problem. Fixed me quick and easy. Also, the many enjoyable rounds at Dalat 1200. Those were relaxing and fun times.
MADAME NGA– This lady who scared almost everyone who did business with her remains one of my favorite owners to work for. While this might seems strange, it's not for the simple reason that she never broke her word to me. If she said, "Yes, I agree and signed something" I never had to worry about it again. It was done. More bosses should be like that. We also had a few laughs and I'm happy I talked her into playing golf, but I seem to have created a monster.
Madame plays more golf than I do and keeps buying and building new golf courses everywhere, and best of all, they're all have top designers. She's also a friend.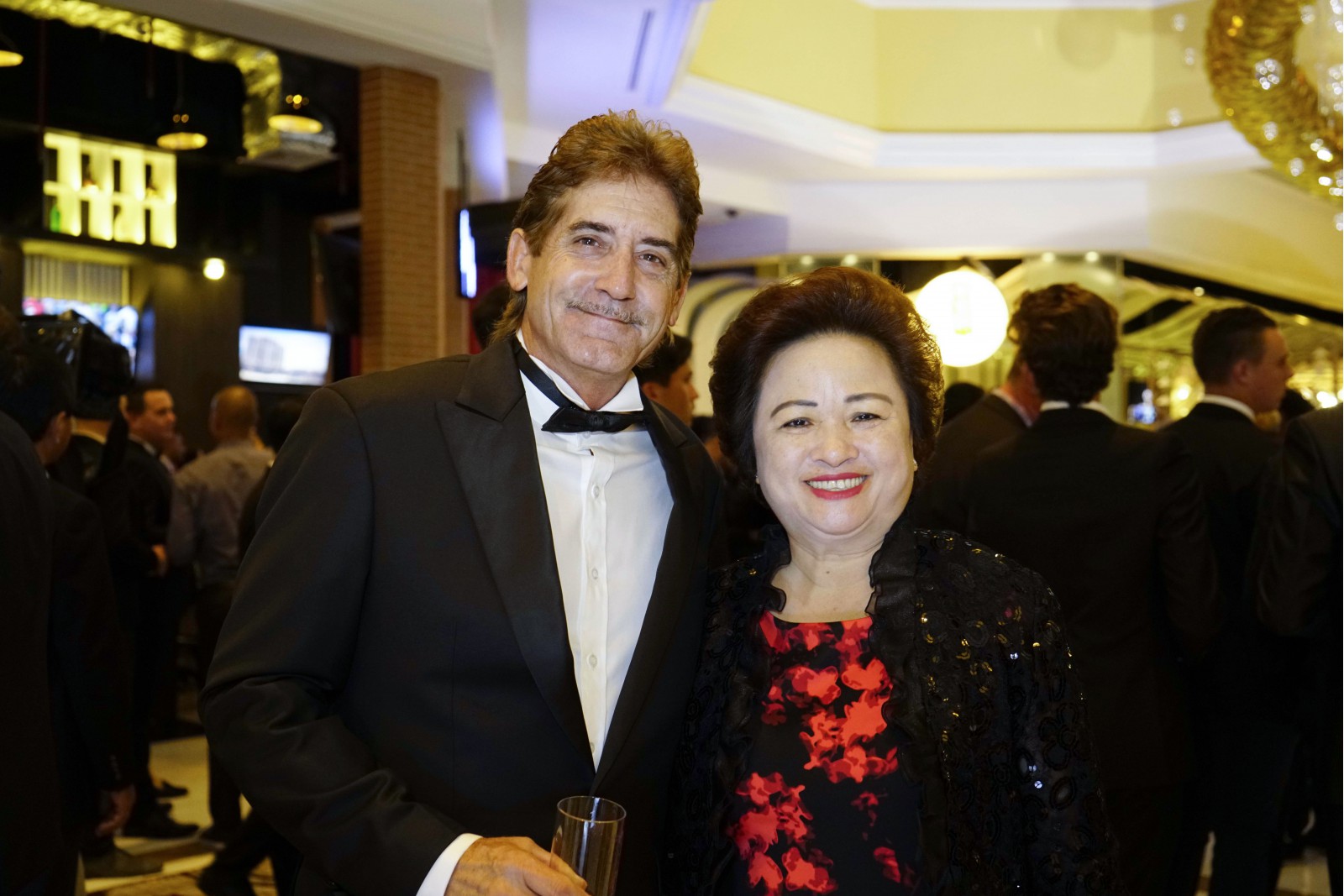 BEN STYLES– While most wouldn't put Ben in the category of "originals" he did wander around at Van Tri and Chi Linh for a short while, before finding himself at Danang GC and, eventually, The Bluffs.
Now Ben is at Hoiana and taking things to a new level by starting a "golf university" with Rob Wieks to help train an entirely new batch of future stars.
Ben is doing now what I had wanted to do many times over the years, but never had the right venue, or an owner who shared the vision. When it comes to taking golf to the next level, Ben is doing that. He has my respect and encouragement.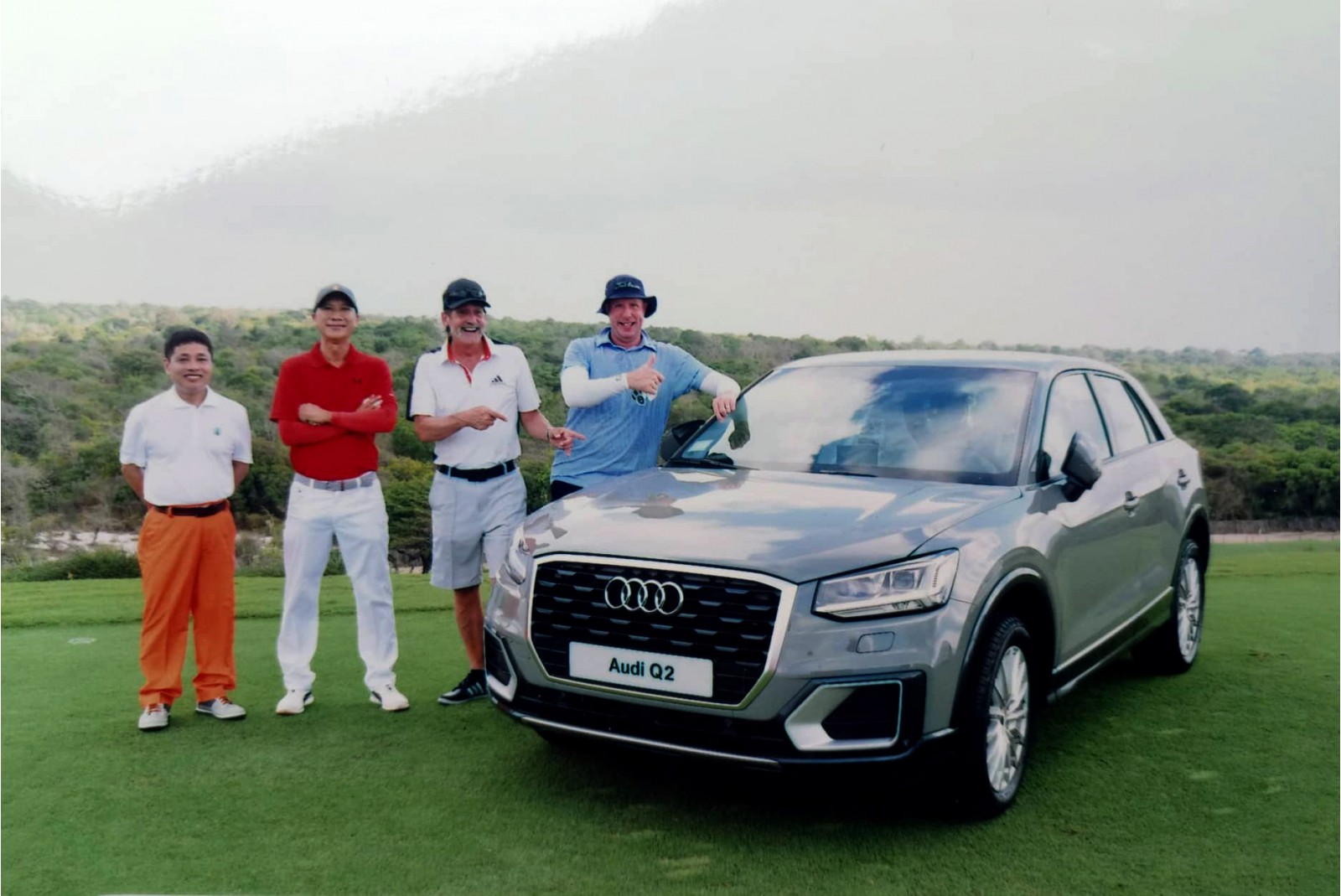 Posted by Hà Phan