8 representatives of Vietnam to play at WAGC
Sep 28th, evening, the FLC WAGC Vietnam 2019 Final and FLC WAGI Vietnam Guest Tournament closed officially and successfully at FLC Golf Links Sam Son.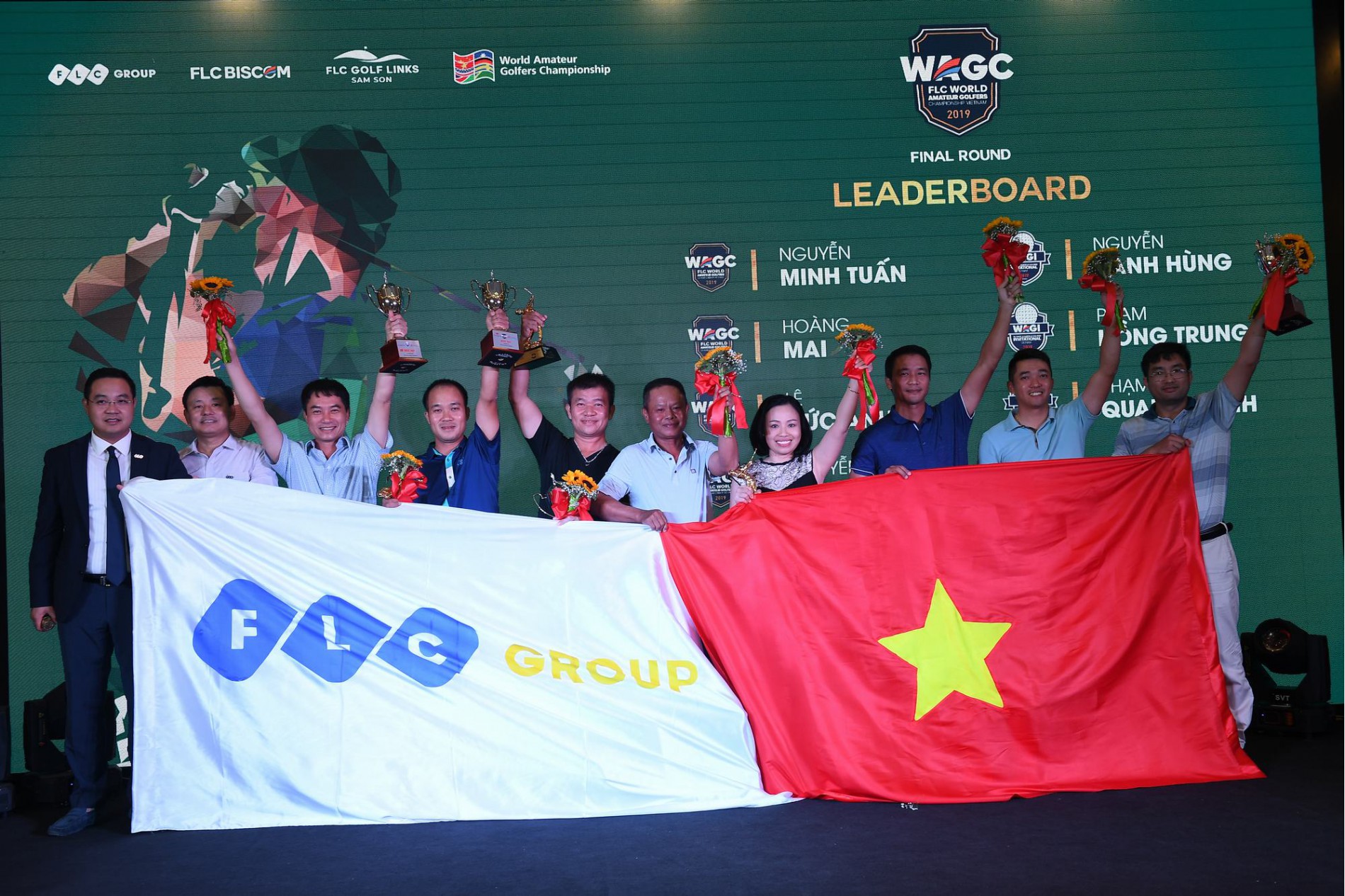 The award ceremony was held at FLC Golf Links Sam Son, 5 best golfers to represent WAGC Vietnam including Nguyen Minh Tuan, Hoang Mai, Le Duc Anh, Nguyen Minh Trang, Nguyen Hoa Binh, together with 3 top golfers of WAGI Tournament: Nguyen Danh Hung, Pham Hong Trung and Pham Quang Trinh; they all have been honoured. The team will represent amateur golfers of Vietnam to play at WAGC Final, team members have received an honor when the CEO of FLC Biscom – Chief Organizer – Mr Do Viet Hung handed them a National flag, in order to motivate and boost team's courage to win.
After one day of intense competition, the lucky golfer, Mr. Ha Huu Tuyen – participant of FLC WAGI Vietnam Guest Tournament, has shot an HIO at hole 16 by his 7 club. His reward was one year of free domestic flight from the sponsor Bamboo Airways.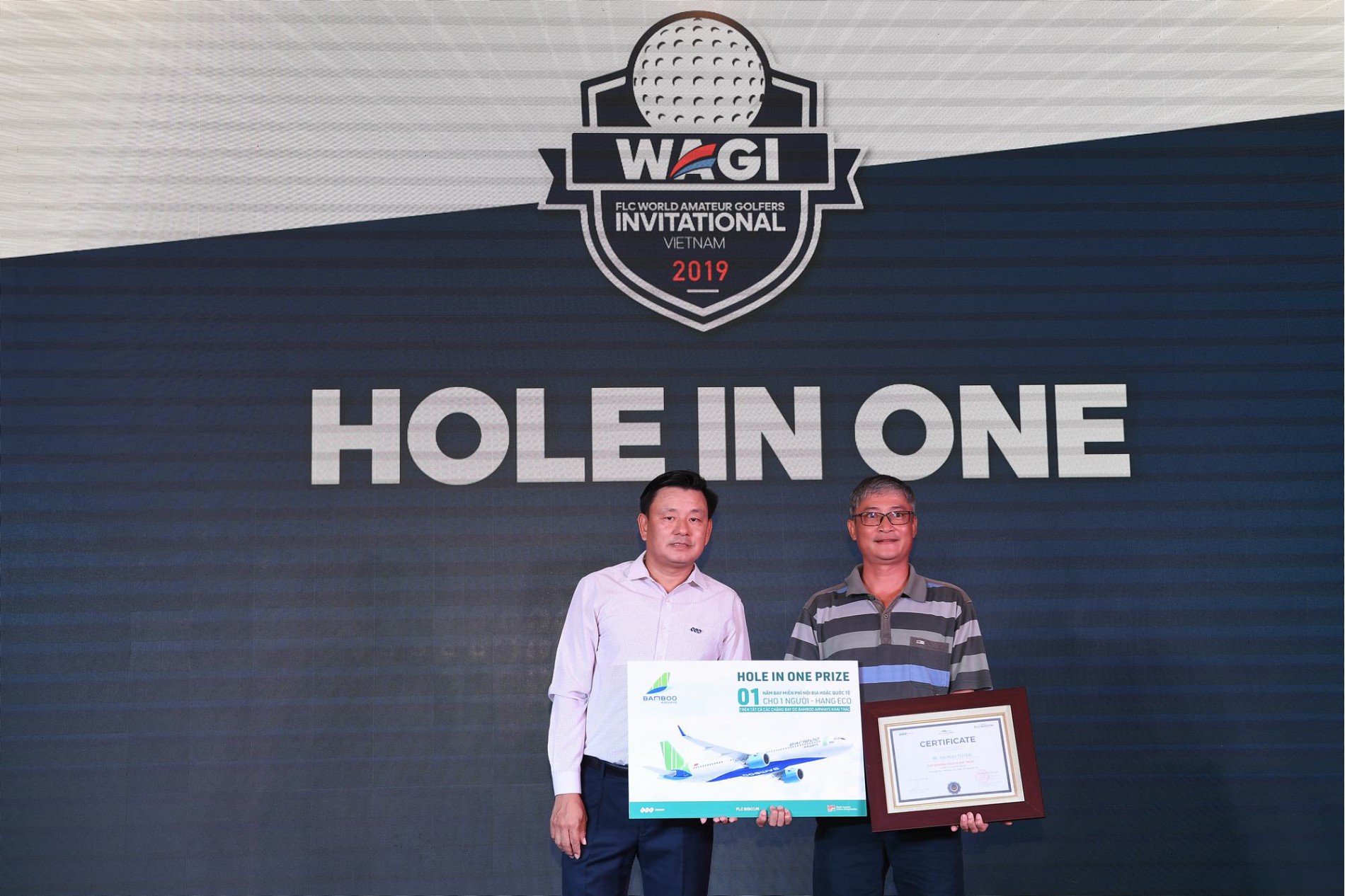 The next 2 lucky golfers were Miss Nguyen Thi Thanh Huyen (shot an eagle at WAGI) and Mr Nguyen Minh Tuan (shot an eagle at hole 15th – WAGC Vietnam, with a nearly-VND-60-million-worth gift). Besides, the Organizer also awarded some technique prizes like Nearest to the Pin and Longest Drive to golfers.
The "World Amateur Golfers Championship" is a prestigious international tournament system for amateur golfers from many countries. This is a chance for Vietnamese golfers to try with many talented golfers from other countries with a developed golf background. After 3 exciting rounds, the organizers of the FLC WAGC Vietnam 2019 have found the best 8 members to represent Vietnam to continue the journey to protect the WAGC World Championship 2019, this is a great opportunity to improve Vietnamese golf on the "world golf map".
Other Articles